Everything to know about Monzo's two new business accounts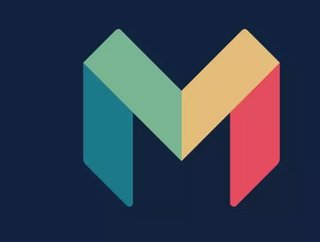 Monzo has announced the launch of its free and paid business accounts. FinTech takes a closer look at the challenger bank's new features. This initiati...
Monzo has announced the launch of its free and paid business accounts. FinTech takes a closer look at the challenger bank's new features.
This initiative keeps the challenger bank competitive with the likes of Starling, who has catered many of its services to the UK's £17bn "shed economy," comprising over 104,000 micro-businesses that operate from their garden sheds.
Monzo shared that many business owners are frustrated with the time allocated to banking and administration, as opposed to the actual day-to-day running of the business. Opening business bank accounts is a timely process, taking weeks just to get started. In addition, many self employed individuals feel that they incur unnecessary costs, such as UK transfers.
How does Monzo Business work?
Monzo is offering customers two variants of the business account: Monzo Business Pro, for a monthly service fee of £5 a month; or Monzo Business Lite, a standard account modified for businesses, with no monthly maintenance fee. Both of these options are UK current accounts, and eligible deposits in Monzo are FSCS protected up to £85,000
Features of Pro  
As an extension of the challenger bank's popular "pots," it will also provide Tax Pots, to help users allocate money for taxes. Users can choose what percentage of income is allocated to the tax pot. This money can be added or removed at any time.

Another feature of Pro is that current accounts provide multi-user access for limited companies. Three people can access this account with all of the same capabilities. 

Users also have the option to integrate accounting tools such as Xero, FreeAgent and QuickBooks.

Transactions can be exported as CSV, PDF or QIF on an as-needed basis. 
Features of Pro Lite 
These features are also included with Pro:
real-time notification and management of cash flow.

The standard benefits of using a digital-only bank: No services are limited on the app.  

Professionals can access the 24/7 helpline. 
As with Monzo's individual accounts, users can open an account from their phones, and can also trial the Business Pro account for one month for free before 16 April 2020. The UK Fintech announced that it will also provide three months free membership to its business account holders who have been on the waiting list.
Monzo also offers a current account switch service, for those who may already have accounts open with other banks who want to transfer their accounts over to Monzo.
SEE MORE:
Did you know? Monzo has also implemented solutions to assist its users in overcoming addiction. Learn more here. 
For more information on all topics for FinTech, please take a look at the latest edition of FinTech magazine.
Follow us on LinkedIn and Twitter.