Clara Nobre of Wise talks small business banking in fintech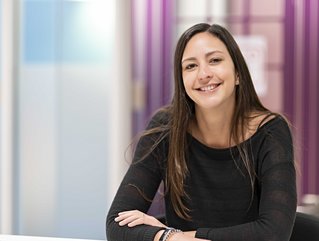 Head of Product for Wise Business, Clara Nobre, talks about challenges in the lending space for small businesses and why they need unique services
As Head of Product for Wise Business, Clara Nobre manages Wise's dedicated products for small and medium-sized businesses. Prior to joining Wise, Clara worked for Vodafone, Hive, and Portugal Telecom. Wise Business allows users to pay employees, get paid, and manage their cash flow overseas. Today, Wise moves £6bn a month and has 3,000 employees worldwide. From digital payments to frictionless lending, we take a look at the latest trends in small business banking - and how it's impacting the space.

Do small businesses have specific needs in terms of banking? And if so, how is fintech supplying those needs?
Yes. Small businesses do not have the resources of larger businesses - neither in terms of staff or money. For this reason, they need banking services that are easy to use, efficient, and affordable. Sadly, those offered by banks tend to be bureaucratic, slow, and expensive. Fintechs can help. Fintechs are able to specialise and bring their culture of innovation to small business banking.
Take Wise Business. We know how broken existing international banking services are, so we make ours as quick, transparent, and affordable as possible. We also focus on real business bugbears. We know that small businesses hate that they have to open a local bank account when they enter a new market, so we provide them with local account details that save them this hassle.
How can an SME be sure they are choosing the right bank to manage their business needs? What should they be looking out for when selecting a bank?
Understandably, businesses are cautious with their money. Fintechs are young businesses, their brands aren't as well known - whereas banks have decades, centuries of heritage, even if their services are lacking. This leads to caution - nobody got fired for buying IBM, I doubt anyone got fired for choosing a high street bank, either.
To overcome this, businesses should figure out what their specific banking needs are. Fintechs specialise, so a business can find one that really fits their specific problems. And then there are the other routine checks they can make, such as checking NPS, speaking to other customers and so on.
Name three leading SME banking trends that are disrupting the space
The disruption of international banking. Businesses are becoming evermore international, so the importance of international banking services is increasing. Yet banks' services are lacking. They're slow, expensive, clogged up with red tape.
To learn more about the problem, we recently commissioned YouGov to survey 5,000 small- and medium-sized businesses worldwide. The results showed that, of those businesses put off from operating overseas, the most cited reason for being deterred was the hassle of international banking, which scored higher than tariffs, regulation, or access to funding. Of those businesses already abroad, international banking ranked as the main factor making it harder to do business. It's ripe for change - and at Wise Business, we're trying to do something better.
Established banks creating new brands for SME banking. Banks know that their SME services are lacking, so they're effectively starting again. We're seeing a number of high street banks launch entirely new brands for SME banking, brands that you wouldn't know were owned by more established banks. It's a very interesting trend and could really work if they manage to combine a fintech's culture with a bank's scale.
[Another critical element is] SMEs growing trust in, and use of, fintechs. The research also showed that of those SMBs operating abroad, 42% now use fintechs or digital banks. This number is only going to increase as fintechs become more established, and SMBs will trust them with more parts of their banking.
What does the future of small business banking look like to you?
Unless banks improve their services - whether by building their own or bringing in partners through APIs and third-party services - I think they will lose a lot of small business customers. Already, we're seeing a huge number of brilliant fintechs offer great products and services. These will become better known, and more used, and banks will lose customers.