Basel Committee urges recognition and management of crypto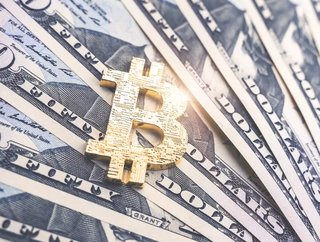 The Basel Committee has set the tone for the official handling of Bitcoin in banking through its regulatory announcement
Experts have welcomed the news that the Basel Committee on Banking Supervision has proposed splitting cryptocurrency assets into two categories and managing them according to their current stability.
The regulatory body has recommended that crypto should be assessed on its operational risks to the bank, its credit, and its market liquidity. Well-established currencies, such as Bitcoin, will be managed in line with a "new conservative prudential treatment" the committee said. 
Currently, the leading global standard-setter for the prudential regulation of banks, the Basel Committee on Banking Supervision (BCBS) is based in Switzerland and comprises 45 members from bank supervisors and central banks in 28 jurisdictions. 
The recommendations have come as a welcomed move by banking leaders and crypto cynics alike, and experts say the move now needs to be followed by a global policy that makes crypto assets safer for both banks and customers. This is despite the potential pitfalls due to crypto being associated with criminal activities and terrorism.
Cryptocurrency regulations welcomed
Although currently, banks have limited exposure to cryptocurrency, the popularity of Bitcoin, Etherium, and others is increasing rapidly among consumer and business transactions. 
Recently, El Salvador became the first country in the world to adopt Bitcoin as legal tender.
According to reports, 62 out of 84 congressional votes saw the move approved following President Nayib Bukele's proposal to embrace the cryptocurrency. This occurred despite concern about the potential impact on El Salvador's programme with the International Monetary Fund. 
Fintech giants such as PayPal are also loosening their grip on cryptocurrency. The California-based online payments leader recently announced at the Coindesk Consensus 2021 conference, that it would allow customers to move cryptocurrency holdings off its platform via third-party wallets. 
PayPal has also enabled users to buy and sell digital currencies through its platform since October 2020.
In an official statement released by the BCSC, the committee's members said, "Continued growth and innovation in crypto-assets and related services, coupled with the heightened interest of some banks, could increase global financial stability concerns and risks to the banking system in the absence of a specified prudential treatment."
An opinion report in the Financial Times also backed the move, saying that the popularity of cryptocurrencies shows no signs of slowing down and therefore, its volatility, which puts retailers and lenders at risk, must be made a safer asset. 
Data shows that the value of Bitcoin makes up 50% of the cryptocurrency market, which is currently worth an estimated US$2trn. The BCBS announcement also boosted the value of the market because regulation classes cryptocurrency officially as an asset and is a significant recognition of maturation.
However, volatility remains an issue following Bitcoin's turbulent year, which has seen it rise from $30,00 to more than $60,00 and then back down to $37,000 in under 12 months. 
Crypto cynics not happy
But not everyone is pleased about the move. The director of the CPB Netherlands Bureau for Economic Policy Analysis, Pieter Hasekamp, published an article entitled 'The Netherlands must ban Bitcoin" in response to the news for daily newspaper Het Financieele Dagblad
Hasekamp has predicted that cryptocurrency is a bubble that will ultimately collapse. He also urged the Netherlands government to ban bitcoin and other cryptocurrencies with immediate effect. 
He said, "Cryptocurrencies are unsuitable as a unit of account and means of payment outside the criminal circuit; its use as a store of value is based on the hope that cryptocurrencies will one day replace real money. But that's not going to happen."
He continued, "Cryptocurrencies are essentially neither money nor a financial product, but an example of what Nobel laureate Robert Shiller calls a contagious narrative: a contagious story in which people believe because other people believe in it. Gresham's law is replaced by Newton's law: what goes up, must come down."
However, so far, the Netherlands' finance minister Wopke Hoekstra disagrees that banning cryptocurrency is right for the country and is supportive of the BCSC's recommendations.
Image credit: Getty