Australian neobank Volt collapses following funding woes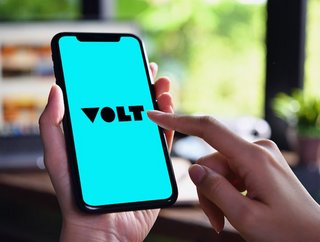 Australia's first all digital bank has shut down after failing to raise enough funds to survive. The bank is one of several fintechs to suffer economically
Volt, Australia's first all-digital bank has announced its closure and will return deposits after it failed to generate enough investment to maintain the business.
The neobank will cease all business as of July 5th, and made the following announcement on its website; "Volt has made the difficult decision to close its deposit taking business and has commenced the process of returning all deposits to its account holders. Customers need to transfer the balances held in all Volt accounts to a nominated bank account with another financial institution before the 5th of July 2022."
The news follows reports that several leading fintechs are facing hardship as the economic climate results in rising inflation and fewer investment opportunities.
Coinbase has paused its hiring process, and, say reports, even rescinded job offers that had been sent out, but not yet commenced. Earlier this week, lending unicorn Amount, also laid off 18% of its workforce.
The rising inflation and interest rates have been a challenge for online-only banks, which have to compete with incumbents. Investors in the tough climate, have favoured more established entities, thus making fundraising for neos problematic.
A blow for the neobank business model
According to reports, Volt will sell its mortgage book, and its failure to maintain buoyant has been described as a 'blow' to the heavily promoted business model supported by the Australian government and financial regulators.
an Australian banking licence, said on Tuesday it would shut down, returning deposits and selling its mortgage book after failing to raise sufficient funds to support the business.
Digitisation of banking among incumbents
Reports suggest that although neobanks seemed to have the edge in terms of customer servicing and growth during the pandemic, incumbent banks have shifted their focus and embraced new technologies and digital offerings. This has, say some experts, eroded the competitive edge enjoyed by neobanks in the early months of 2020 and 2021.
Speaking about the news, Volt founder and CEO Steve Weston told press, "We have considered all options but ultimately we have made this call in the best interest of our customers."
"The entire Volt team is deeply disappointed to have reached this point."
According to government data, Volt had US$78mn in deposits and A$80 million of home loans as of April, and has promised that customers won;t be negatively affected by the closure.
"The entire Volt team is deeply disappointed to have reached this point," he added.