Ana Lucia Salazar of IDnow on why fintech is her passion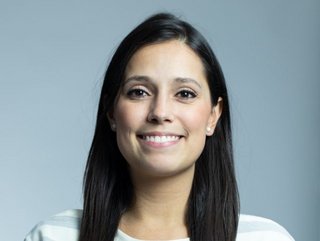 As the role in security in fintech becomes ever more complicated, we take catch up with Ana Lucia Salazar of IDnow and find out why fintech inspires her
Ana Lucia Salazar is the Senior Sales Manager, UK&I, EU at IDnow. She specialises in a number of technical disciplines, including security ID for fintechs and the banking and financial services industry. We caught up with her for a chat as part of our Women in Fintech series, ahead of International Women's Day.
Tell us about your role in fintech- what does it involve - and how did you get there?
My first job in London after graduating from my master's degree was in a small investment banking boutique. Back then, I used to work closely with the venture capital firms that were investing in fintechs and I realised how innovative and how quickly the fintech industry was growing, which I found fascinating. I decided then to make a change in my career, and it's been almost five years since I started working in the digital identity, regtech space.
What attracted you to the financial industry - and the sector you are currently in?
I currently work in the digital identity space, helping fintechs, crypto exchanges, and other financial services institutions with part of their digital transformation journeys, such as customer onboarding and authentication. Digital identity is vital for the financial services sector as it enables good customers to access their accounts securely and also prevents criminals and fraudsters from entering their systems.
If you weren't in fintech, what industry would you have chosen to work in, and why?
I studied Engineering and worked in that field for a few years before moving to London. I think that if I hadn't pursued my passion in this industry, I would have continued my journey in the mechanical engineering space, working closely with sugar mills and other mass consumption industries.
Is diversity a problem in the fintech space - and if so, what should we be doing about it?
Diversity has always been a problem within financial services, and of course within the fintech space, and there is still a lot of work to be done.
A study from Deloitte showed that less than 30% of the UK's workforce was female. This imbalance is only more prominent for senior team representation, where according to research by Oliver Wayman women only hold 20% of senior executive roles, and it does not get better at the entrepreneur level, where according to Harvard Business Review article women-led start-ups received 2.3% of the VC funding in 2020.
What's more, not only are women underrepresented, but the gender pay gap is still quite high. The Office of National Statistics reports that in 2021 the gender pay gap in the UK increased to 15.4% from 14.9 in 2020. According to Eurostat research, in some countries in Europe, these figures are a lot higher, with Estonia having a gender pay gap of 21.7%, Germany of 19.23%, and France of 16.5%.
How do you see the fintech space developing over the next five years, with particular reference to your specialty?
Digital Identity is vital for the development of financial services, especially to verify customers during onboarding and authenticating returning users. The Kalifa Review of UK Fintech commissioned by the HM Treasury last year stressed how critical to have the ability to determine an individual's identity, especially in the online world which will only continue growing.
In the past years, a number of identity wallets emerged, and I believe that in the next five years these wallets will finally start being functional and adopted by both businesses and individuals. However, it will be essential that the Government in the UK, as well as the European Commission, create frameworks that enable interoperability
What inspires you in fintech today?
The fintech industry amazes me every day. It is an industry that challenges the establishment and the status quo to make improvements and drive efficiencies. Fintechs have ultimately brought multiple benefits to consumers – simplifying processes like opening bank accounts, reducing transactions costs and times, increasing security, and creating products that enable to include individuals that would not be typically served by traditional institutions.
This is what inspires me to work in fintech and what makes me proud to be a woman in the sector.