43 start-up challenger banks have launched in 2022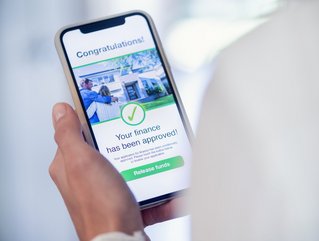 43 new challenger banks have launched in 2023, a 17.11% increase on 2021, according to new data released by Finbold
A total of 43 new challenger banks have entered the global marketplace in 2022. This is in spite of the world wide economic downturn triggered by the pandemic and international conflict, revelals a new report by Finbold.
While a large number of key fintech companies have frozen hiring and downsized their staff, the challenger bank sector has seen 43 newcomers successfully enter the marketplace. This rise is a 17.11% increase on new market entrants in 2021 - a year generally heralded as being a boomtime for fintechs as digital transformation saw massive investment in the space.
New challenger banks in the marketplace
In 2021, there were 248 challenger banks globally. Today, at the close of Q4 2022, there are now 291. Furthermore, data reveals that Europe is leading the trend as the region that has seen the biggest rise in challenger banks. Between October 2021 and October 2022, the number of new digital banks in Europe rose by 27.6%. This makes it the world leader in digital banking, with a total of 97 active challenger banks.
According to reports, a sound regulatory framework that enables new banking startups to thrive has been recognised as the reason why Europe's banking scene has grown so quickly over the past 12 months. Other areas with similar environments, such as Lithuania and the UK, have also seen a sharp rise in challenger bank startups. Streamlined passport regulations across the EU nations have also been cited as a contributing factor.
The USA came in second for challenger banks in 2022
Despite being the world leader in fintech, the US came second to Europe in terms of new digital bank startups with 10 new challengers launching in the past year, bringing the total number to 73 for North America.
Meanwhile, APAC and South America saw three new banks launch, and MENA saw four new challengers enter the marketplace.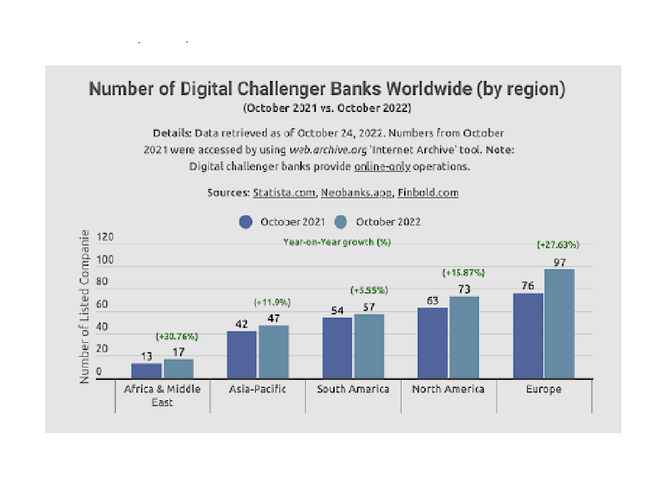 A global digital bank-friendly climate is emerging
Finbold reports that the global climate is becoming far more conducive to digital banking offerings, and its not just about the regulations. The reports states that consumers are leading the revolution - especially Gen Z users, who are attracted to the digital bank sector because of its low cost and high tech offerings. Digital banks often provide overdraft protections, free accounts, spending tracking capabilities, cryptocurrency services and low minimum deposits.
These services are backed up by an increasing number of super apps that make mobile banking seamless and user-friendly as well as adaptive to customer needs. They are agile and flexible and consequently, more attractive.
Economic crisis presents digital banks with opportunities
The report by Finbold goes on to say that although economic uncertainty has in some cases negatively effected digital banks - along with other fintechs - because they are less likely to be able to weather the tough, market uncertainty compared to larger, longer established banks, they can remain buoyant and strong if they cater to market needs by offering services required by their customers in difficult times.
It states, "With challenger banks having experienced growth in the wake of a crisis, a recession could present another opportunity. In this case, the platforms can rise to the occasion and offer products that cushion customers against market shocks."