Financial Services (FinServ)
Women in fintech: innovating chargebacks with Monica Eaton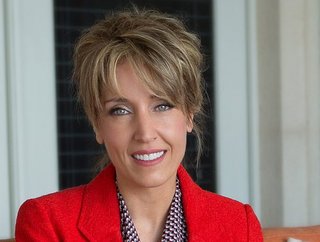 Chargebacks911 Founder & CEO Monica Eaton says: "Once we foster a wave of young women who are applying to colleges for degrees in STEM, we can start to move toward a truly meritocratic workforce that reflects the real world"
Monica Eaton, Founder & CEO of Chargebacks911, charts her journey from a merchant suffering from chargebacks to combatting that very same thing
Monica Eaton, Founder & CEO of Chargebacks911, explains her unique journey from a merchant suffering from chargebacks to becoming a successful female founder of a company designed to combat that very issue.
In addition to transforming the payments industry, Eaton is helping future leaders blaze their own trails by helping bring the next generation of successful female leaders into the fintech industry.
Having set up an ecommerce company in the early 2000s, Monica's business was growing fast with many happy customers. But soon she found that chargebacks were seriously cutting into her bottom line.

"When I investigated them further, I found that many of these chargebacks were illegitimate and negatively impacting the business, ultimately jeopardising our future," says Eaton. "Even the chargebacks that appeared legitimate could be prevented through optimising our processes."
She began scouring the market looking for solutions but found that there was nothing capable of addressing illegitimate chargebacks on a larger scale. Things were so bad that she almost had to shut her business down.
"But rather than giving in, I decided to tackle the problem head-on. I had no formal experience in developing a platform, but I was able to create a solution to the problem. It worked so well that other businesses and banks started coming to me to consult. It was this seed that grew into Chargebacks911."
Lessons learned
Monica expressed the importance of not doubting your own instincts and experiences when tackling issues in business.
"I spent too long listening to self-professed 'experts', who said it was better not to react and to consider chargebacks a cost of doing business. Even though I knew most of the disputes filed against me were invalid, I was advised not to fight back, so I didn't. Months went by, and I was losing more and more money with each chargeback."

Eaton finally decided to handle things her own way, which proved to be the right decision.
Breaking down barriers for women entering Fintech
Monica cites a lack of women in fintech as a fundamental workforce pipeline problem. Many young women are unable to see themselves as potential leaders in the industry and, as a result, are not committing to the skills required to start their journey.
In response to the lack of female representation in fintech, Eaton established the LIFT: Elevating Women Through Mentorship programme, a free mentorship programme that seeks to bridge the gap between established women in the fintech industry, and those who are still trying to find their way.

"Once we foster a wave of young women who are applying to colleges for degrees in STEM, we can start to move toward a truly meritocratic workforce that reflects the real world."
Additionally, Eaton has used her profile to create an organisation in the US called Paid for Grades, which provides financial incentives for students who raise their literacy level and overall GPA. To date, the program has donated more than US$1.2mn to students, mentors, and schools.

The key to raising women up
Monica believes that the key to women entering the fintech industry and becoming successful is to have strong female role models.
"Women who have paved the way before us can be an inspiration, and inspiration can be the driving force that's needed to charge forward and overcome the status quo. This is also applicable for senior leadership at fintech companies, as I believe every successful leader has a responsibility to reach out their hand and bring others into the realm of success that you have cultivated for yourself."
Eaton believes that any successful female leader who is in the position to be a mentor should help bring the next generation through.

"It's important to show rather than tell, as this will provide women entering the space with a guiding light and help them forge a successful career," said Eaton.

About Monica Eaton
Monica Eaton is the Founder and CEO of Chargebacks911 and Fi911, as well as Chief Information Officer of Global Risk Technologies. Monica has worked tirelessly to educate merchants and financial institutions about hidden threats in the rapidly changing payment fraud landscape. Leading Chargebacks911, was founded in Tampa Bay, Florida, expanding internationally also to become Europe's first chargeback remediation specialist to tackle the chargeback fraud problem. In ten years, Chargebacks911 has successfully protected more than 10 billion online transactions and has recovered over $1 billion in chargeback fraud.
******
For more insights from FinTech Magazine, you can see our latest edition of FinTech Magazine here, or you can follow us on LinkedIn and Twitter.
You may also be interested in our sister site, InsurTech Digital, which you can also follow on LinkedIn and Twitter.
Please also take a look at our upcoming virtual event, FinTech LIVE London, coming on 8-9 November 2023.

******
BizClik is a global provider of B2B digital media platforms that provides executive communities for CEOs, CFOs, CMOs, Sustainability Leaders, Procurement & Supply Chain Leaders, Technology & AI Leaders, Cyber Leaders, FinTech & InsurTech Leaders as well as covering industries such as Manufacturing, Mining, Energy, EV, Construction, Healthcare, and Food & Drink.
BizClik – based in London, Dubai, and New York – offers services such as Content Creation, Advertising & Sponsorship Solutions, Webinars & Events.