Who are the two new faces in Zopa Bank's leadership team?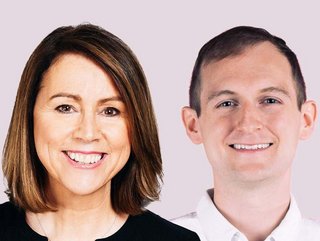 Kate Erb (left) and Peter Donlon are Zopa Bank's new COO and CTO respectively.
Digital bank Zopa has strengthened its C-suite team with the appointment of a new CTO and COO – but who exactly are the two new recruits?
UK-based digital bank Zopa has taken the somewhat unprecedented step of announcing two new C-suite executives at once.
FinTech Magazine understands the CTO role, to be taken up by Peter Donlon, fills a longstanding vacancy that has been open since Andrew Hawkins left the business to join Shieldpay last year. Hawkins has since been promoted to become Shieldpay's CEO for the UK and Europe.
In addition, Kate Erb becomes Zopa's new COO. The pair will join a leadership team headed up by vastly experienced former Capital One executive Jaidev Janardana, who joined Zopa in October 2014.
But who are the two new recruits?
Zopa recruits Peter Donlon to CTO role
As the incoming CTO at Zopa, Peter Donlon will oversee a team of over 200 engineers at a time when Zopa is trying to exploit the potential of AI and machine learning.
But he is no stranger to big technology-enabled businesses. Prior to joining Zopa, Donlon led the technology function at online greeting card company Moonpig, where he oversaw expansion from a team of 30 engineers to around 200.
Crucially, Donlon was also part of the leadership team that led Moonpig through a £1.2bn public listing at a time when Zopa is widely rumoured to be contemplating an IPO of its own. He also brings with him experience at Sainsbury's, one of the UK's largest supermarket chains, where he spent almost six years predominantly in product and development roles.

On joining Zopa, Peter Donlon says: "One of the things that attracted me to Zopa is its ability to deliver great outcomes through cutting-edge technology, markedly improving the financial wellbeing and resilience of its customers. I am proud to be joining Zopa's purpose-driven team and look forward to scaling its digitally native offering, reaching even more customers as it continues to grow profitably."
Zopa also taps up Kate Erb as new COO
Also joining Zopa is new COO Kate Erb. A qualified chartered accountant, she started her career at KPMG before spending 11 years in finance, HR and operations functions at Capital One – a company her new boss knows well, being a Capital One alum himself.
Erb's prior experience also includes three years as Chief Customer Officer at Oakbrook Finance, and she was Director of Operations and Infrastructure at Leeds Building Society for eight months before accepting her new role with Zopa.
She will lead business-critical functions in an effort to build Zopa's unit economics and customer satisfaction scores, while continuing to evolve Zopa as an employer and workplace.
Watch: Positivity depends on economic strength, Zopa boss says

The company, which was founded in 2005, is building up a loan book that reflects the current market conditions. To date, Zopa has attracted £3.5bn in deposits, more than £2bn of loans and issued over 400,000 credit cards. Amid the current cost-of-living crisis facing consumers, it prides itself on the £600 average saving that borrowers can realise by taking a debt consolidation with Zopa, as well as the higher interest rates for savers compared with high-street banks.
"I am excited to be joining Zopa's leadership team as it prepares to serve 5mn customers in the coming years," Erb says. "I look forward to continuing the delivery of its brilliant customer experience through fair, intuitive, and transparent products that have established Zopa as the UK's most customer-centric bank with one of the highest NPS scores".
Is IPO back on the cards for Zopa Bank?

The appointment of Donlon, in particular – an IPO-experienced C-suite executive – will do little to quell persistent rumours about Zopa's IPO. Having raised pre-IPO funding worth £220mn last October, the company is rumoured to be contemplating a much-anticipated public listing once again.
It was one of a number of private fintechs to defer their initial listing, against the backdrop of unfavourable economic conditions over the last few years. Despite the rumours, Zopa has refused to be drawn on a date for the listing – and won't even commit to listing in London, where it currently has its head offices, as per City AM.
The company now says it has "reached an inflection point in its journey as a fully regulated bank", with Donlon and Erb – along with the rest of Zopa's leadership ensemble – tasked with maintaining a sustainable and resilient level of growth.