US neobank Upgrade snaps up travel industry BNPL firm Uplift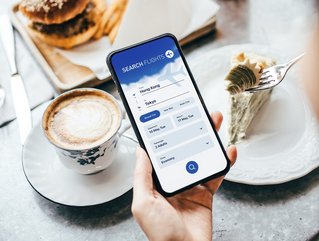 Uplift provides point-of-sale credit for travel-related expenses like flights and accommodation.
American neobank Upgrade is acquiring Uplift – a buy-now-pay-later (BNPL) firm focussing on the travel market – in a deal worth US$100m
US neobank Upgrade is acquiring Uplift, which provides buy-now-pay-later (BNPL) and credit products for travellers and holidaymakers, in a deal worth US$100m.

Uplift is offered at the point of sale among over 300 of the largest airlines, cruise lines and hotel chains in the US and Canada. The company, which is based in Silicon Valley, allows holidaymakers to choose the payment plan that works best for them and pay in several interest-free monthly instalments.
BNPL has been one of the most hotly discussed topics within financial services over the last few years. The sector experienced a boom during the COVID-19 pandemic, when lockdowns saw consumers cooped up at home; many turned to retail therapy, using BNPL options as a way to make high-ticket items more affordable.
However, the sector has since experienced a dramatic climbdown; valuations have tumbled, motivated in part because of the rising price of credit for BNPL operators but also because of changing consumer behaviour. The sector is oft-criticised for trivialising debt and allowing shoppers to rack up monthly repayments which, if they're not careful, can pile on top of each other. Indeed, BNPL is so convenient that it's easy to overlook how much you'll be repaying on your various different purchases three or six months down the line.

When it's a holiday you're buying, as opposed to a pair of shoes or concert tickets, the figures are often much higher – and the prospect of problem debt, therefore, is higher. According to NerdWallet, American families spend over US$2,000 on average on the cost of their vacation.
Uplift is 'leading BNPL provider in travel industry', Upgrade says
Amid a burgeoning 'embedded' economy, Uplift's US$1bn sale appears to show there is still a place for BNPL operators – particularly in the travel sector. The sale price is a premium on the reported US$190m valuation that the fintech secured in January 2019 at the time of its last venture funding round – a US$123m Series C.
Upgrade says the acquisition fits within its strategy of "making credit available at the point of sale to finance meaningful expenses". It intimated that the BNPL firm's product offering could be widened at some point in the future.
"We are thrilled to welcome Uplift team members, partners and customers to Upgrade," Co-Founder and CEO Renaud Laplanche says. "The Uplift team has established the company as the leading BNPL provider in the travel industry, and we look forward to combining forces to make travel more accessible and affordable for millions of consumers, and over time implement similar solutions in adjacent parts of our customers' lives."
Tom Botts, Chief Commercial Officer at Uplift, adds: "We believe this combination will accelerate Uplift's ability to help consumers pay for their trips through simple and affordable monthly instalments.
"As part of Upgrade, more resources will be available to better serve our partners and customers to continue to develop simple, surprise-free, and straightforward payment plans to ensure people can pay for the things that matter most, the ones that elevate their lives."
******
For more insights from FinTech Magazine, you can see our latest edition of FinTech Magazine here, or you can follow us on LinkedIn and Twitter.
You may also be interested in our sister site, InsurTech Digital, which you can also follow on LinkedIn and Twitter.
Please also take a look at our upcoming virtual event, FinTech LIVE London, coming on 8-9 November 2023.
******
BizClik is a global provider of B2B digital media platforms that provides executive communities for CEOs, CFOs, CMOs, Sustainability Leaders, Procurement & Supply Chain Leaders, Technology & AI Leaders, Cyber Leaders, FinTech & InsurTech Leaders as well as covering industries such as Manufacturing, Mining, Energy, EV, Construction, Healthcare, and Food & Drink.
BizClik – based in London, Dubai, and New York – offers services such as Content Creation, Advertising & Sponsorship Solutions, Webinars & Events.