Financial Services (FinServ)
Stays, travel booking feature launched by Revolut
By Marria Qibtia Sikandar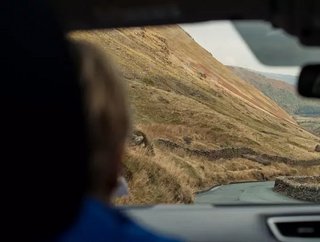 Europe's $33billion fintech giant Revolut launches a travel booking feature to facilitate people in furthering their travel-related goals
The London-based European fintech giant Revolut recently launched a new feature called Stays that lets its user's book hotels and other accommodations through its application. Customers can potentially enjoy up to 10% cashback on bookings made through Revolut.  The development is a means for Revolut to tap into the lucrative travel industry. It is an emerging challenge to industry giants like Booking Holdings, Trip Advisor and Expedia. Also, it is the company's first product to launch outside the domain of finance. 
On this occasion, Revolut's head of savings and lifestyle, Marsel Nikaj, remarked that "As the world begins to cautiously open up, we know everyone is desperate to get away whenever they can- whether it's to Margate or Mallorca." He further added that " We have built Stays to make it easy for people to find and book their perfect break in their ideal destination. After 18 months of endless restrictions and lockdowns, we want to give people more and make their money travel further."
Revolut was launched in the year 2015 as a digital-only banking and payments platform for spending abroad without paying steep currency exchange fees. It is one of the popular "neobanks" in Europe that usually lure young customers with its slick user experience and colourful bank cards. Since 2015 the company has expanded its offerings, rolling out new features for cryptocurrency and trading shares. Revolut's rivals include Monzo and Starling in the UK, Chime in the US and N26 in Germany. 
Currently valuing at $33bn, in a monster funding round, Revolut has emerged as Europe's top fintech start-up and second-largest fintech in Europe. The company boasts 16bn users globally.
Revolut aims to become a "super app" that offers multiple services through a single interface. This trend has gained significant traction in Asia, popularised by companies like Alibaba and Tencent. The feature is set to be launched in the  UK first, followed by the rest of Europe and later on the US in the coming few months. As for now, it can only offer accommodation. However, there are plans to include car hire, flights and travel options further along the way.