Currensea: the UK's first travel money card linked to your bank
3 min
Over the coming months, FinTech Magazine is conducting a number of flash interviews with the top startups to watch in 2020. We kick off our first interv...
Over the coming months, FinTech Magazine is conducting a number of flash interviews with the top startups to watch in 2020. We kick off our first interview with James Lynn, Co-Founder of Currensea.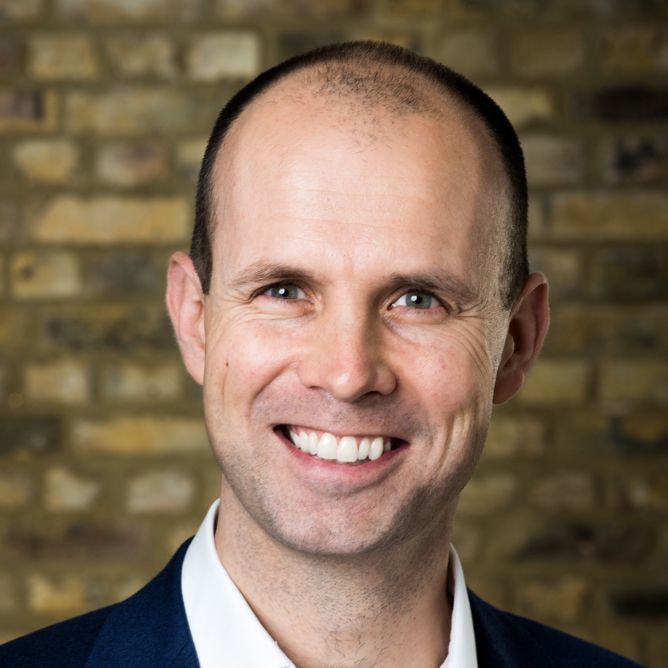 [Image: James Lynn]
Hi James. In your own words, could you tell me a little bit about what Currensea does?
Currensea is the UK's first travel money card linked directly to your bank account. It's integrated with most UK high street banks, providing customers with a simpler, cheaper and hassle-free option of travel money. The card works as an extension of your current account, allowing you to spend directly from your existing account, eliminating the need to open a new one. It is enabled by Open Banking - new legislation which aims to provide consumers with a better choice of services connected to their bank. We use the latest bank security and encryption technology, which means it's as secure as your bank.
What gives Currensea its competitive edge?
There are a number of great benefits:
- It connects directly to your bank account: you stay with the bank you trust and pay from your main account, there's no hassle or risk.
- It also means that you won't have leftover money locked on another card or in a separate account.
- We don't charge bank transaction fees such as non-sterling or ATM fees.
- We don't have hidden/extra fees such as weekend mark up or 'dormant card' fees that some prepaid cards charge when you don't use them. We don't charge extra fees beyond certain spending limit. Currensea saves you up to 80% on charges vs your high street bank.
What was your last major milestone / award?
We had thousands of people signing up to our waiting list in just a couple of months. Currensea's crowdfunding campaign on Seedrs raised 102% over and above its funding target of £800,000 in just over two weeks. We are also delighted to be selected as a finalist in the Nesta Open Up 2020 Challenge – a £1.5mn prize fund run in partnership with Open Banking Limited, incentivising fintech innovators to accelerate the development of Open Banking enabled solutions.
Is there any exciting news you'd like to share with our readers at FinTech Magazine?
We will be launching in early January 2020 and for those who want to be one of the first to get their hands on a Currensea card the waitlist is now open on https://www.currensea.com/
 SEE MORE: 
What can we expect from Currensea in 2020?
Expect to hear a lot more from us and see new product developments. We are excited about launching in January coinciding with the 2nd anniversary of Open Banking. Currensea is a mass-market solution with a clear value and can help British travellers at this difficult time when the pound is weak.
[Image: Currensea]
For more information on all topics for FinTech, please take a look at the latest edition of FinTech magazine.
Upgrade launch new credit card with bitcoin rewards
2 min
Upgrade has announced their new bitcoin rewards card that offers unlimited 1.5% BTC back on every purchase paid
Upgrade, a fintech company focused on providing credit for mainstream consumers, has launched the Upgrade Bitcoin Rewards Card a new version of its Upgrade Card featuring bitcoin rewards. Under the new programme, users earn unlimited 1.5% bitcoin rewards on every purchase as they make payments.  
The custody and trading platform for holding and selling bitcoin is provided by NYDIG and the card is a Visa Signature card, which includes benefits such as trip and baggage insurance, purchase protection, and extended warranty coverage.
The company offers credit lines from $500 to $25,000 with the Upgrade Bitcoin Rewards Card depending on your credit score. It works with Apple Pay and Google Pay. Like other Upgrade credit cards, there are no monthly fees, late fees, or returned payment fees.
"Upgrade Card is already delivering over $3 billion in annualised credit to consumers," said Renaud Laplanche, co-founder and CEO at Upgrade. "Starting today, anyone can apply for an Upgrade Bitcoin Rewards Card and enjoy the same affordable and responsible credit as with any Upgrade Card, plus the potential upside and fun of owning bitcoin."
(Image: Upgrade)
Participating in the crypto economy 
Upgrade isn't the first company to announce a credit card with bitcoin rewards, but it's the first one that is generally available. Anyone can apply with no waitlist, and start using their virtual card immediately until they get their physical card in the mail. 
"Crypto rewards introduce cardholders to a new asset class that is increasingly part of a consumer's financial portfolio," said Terry Angelos, SVP and Global Head of Fintech at Visa. "Whether you're a crypto enthusiast or just getting started, programmes like the Upgrade Bitcoin Rewards Card offer an engaging and low-risk way to participate in the crypto economy."
At the moment, you can't do much with your bitcoins. You can choose to hold them or sell them. There's no way to transfer your bitcoins to another wallet for instance. If you choose to sell your rewards, there's a 1.5% transaction fee.
This card is not currently available in all 50 states. Customers in Hawaii, Indiana, Iowa, Louisiana, Nebraska, Nevada, New Hampshire, North Carolina, Washington, West Virginia, Wisconsin, and the District of Columbia can't order an Upgrade Bitcoin Rewards Card at the moment.