Financial Services (FinServ)
US healthcare fintech Nitra announces US$62mn seed round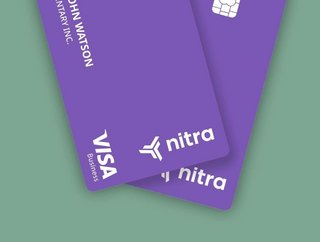 Nitra is launching Visa business cards for physicians with accompanying software.
Nitra, a fintech aiming to take on America's US$4tn healthcare industry, has raised US$62mn in seed funding from investors including Andreessen Horowitz.
Nitra, a fintech for the US healthcare industry, has raised US$62mn in seed funding from investors including Andreessen Horowitz (a16z) and New Enterprise Associates (NEA).

The New York-based startup, which was only founded last year, will use the money to scale its team, accelerate growth and launch new products. Nitra is planning to roll out a Visa business card alongside expense management software that is customised to the needs of physicians and their practices.
The Visa business card will let physicians earn unlimited rewards on common practice expenditures like medical and surgical supplies, office equipment and business-related spending with no annual fee. It will be accompanied by custom software that provides spend management, business analytics and reconciliation. Nitra then plans to expand its range of financial services products and build additional software tools that are specific to the healthcare sector, and that support the needs of practices and hospitals.

The full line-up of investors participating in Nitra's US$62mn seed round also includes Pantera Capital, KB Financial Group, Jerry Yang/AME Cloud Ventures and Will Smith's Dreamers VC, with CoVenture providing a debt facility.

Nitra bringing fintech solutions to US healthcare sector
Nitra's Founder and CEO Jonathan Chen says: "We are excited to bring the transformational and disruptive digital finance technologies of Silicon Valley to new verticals. Our goal is to partner with practitioners to provide an ecosystem that combines innovative fintech and cutting-edge software solutions to help doctors better manage their practices and better focus on their patients."
Rick Yang, Head of Consumer Investing at NEA, adds: "The Nitra team has strong experience building and scaling tech companies in regulated environments and is uniquely positioned to make an impact on the massive and largely outdated B2B payments market. We're thrilled to support Nitra as they work to usher in a new generation of services at the intersection of financial services, software, and healthcare."
Nitra was founded in 2021 by Chen, a former co-founder at legaltech unicorn FiscalNote. He will be joined by Tim Hwang, his fellow co-founder at FiscalNote, who will serve as Chair of Nitra's board.
Nitra 'ready to take advantage' of $4tn industry
"The next wave of fintech will be dominated by vertical software companies who deliver customised and differentiated financial products for industries," says Hwang, "Having worked with Jonathan in the early days at FiscalNote as a co-founder, I have confidence that Nitra and its management team are ready to take advantage of this transformation for the US$4tn healthcare industry in the United States."
Based in New York with a presence in San Francisco, the fintech outfit has already partnered with a large network of suppliers and vendors in the healthcare industry, and has recently been on a hiring spree. Its experienced leadership team lists the likes of Amazon, American Express, Citi and PayPal among their previous employers. Nitra is still recruiting for more talent to join its team, including a number of engineering roles and senior product manager positions.