Financial Services (FinServ)
UK fintech investment up 24% despite economic 'sense check'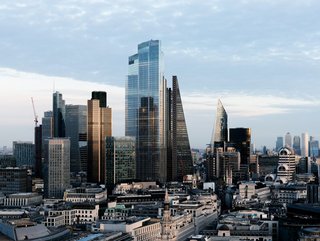 The UK is still Europe's fintech hub, attracting three times as much investment as Germany.
Investment in UK fintech continued to grow in the first half of the year, despite the global fintech sector receiving an economic 'sense check'.
The UK's fintech scene remains robust in spite of the global economic slowdown, with investment rising by almost a quarter from the previous year.
That's according to new data released by Innovate Finance, the industry body representing the UK's fintech sector. UK fintech investment grew to US$9.1bn in the first half of this year – a 24% increase from the same period in 2021 – compared to flat investment growth globally.

Across the whole of Europe, US$17.6bn was invested into European fintechs spread across more than 7,000 different deals. That represents a 10% increase compared to the same period last year, although Innovate Finance notes that this growth is being driven by the UK's continued buoyancy. Investment in European fintech excluding the UK would have been 2% lower year-on-year, Innovate Finance says.
The data is important because the UK is the second biggest fintech destination globally, after the US, and the biggest fintech hub in Europe. The figures suggest that the sector is well-placed to fend off macroeconomic uncertainty, with inflation rates spiralling and global supply chains being interrupted.
'Critical' that UK fintech maintains its momentum
Janine Hirt, CEO of Innovate Finance, says: "It is fantastic to see that UK fintechs are continuing to secure outstanding levels of investment – this is a testament to the strength of our ecosystem, including our innovative entrepreneurs and founders, strong and diverse talent pool, and a supportive government and regulatory framework.
"It is critical that we now keep up this momentum. The UK is currently receiving more investment in fintech than all of Europe, second only in the world to the US. We must continue to work together – industry, government and regulators – to build on this leadership and ensure the UK remains the best place in the world to start, build and scale a fintech business. This will positively impact not only the financial services sector but the entire population of the UK as a whole who will benefit from new, innovative, and more effective products that drive greater financial wellness."
Oliver Richards, Partner at MMC Ventures, continues: "This is different to any downturn. There is a strong case to be made that good businesses will continue to be funded, provided that startups launch truly innovative products and operate with sustainable financial runways."
Fintech receiving 'a sense check' after boom years
According to Richards, the slowdown in investment activity, combined with the reports of lower valuations, amounts to 'a sense check' after several years of massive highs.

Although no fintech founder will welcome falling valuations, Kevin Chong, Co-Head of Outward VC, explains that lower valuations could provide a stimulus for venture capital firms to invest.

"This correction will be good for early-stage startups for several reasons," Chong says. "One, as values go down companies become more attractive to investors. Two, companies will have a better chance of success. For founders, lower valuations can allow them to live up to investors' expectations."

That sentiment was recently echoed by GlobalData, who predicted that lower valuations in buy-now-pay-later (BNPL) – one sector badly hit by the current economic situation – could make BNPL companies attractive targets for acquisition. The darling of the BNPL space, Klarna, has seen its valuation slashed from US$46bn to just $6.5bn.
The prevailing optimism is unlikely to provide much comfort to those fintechs who are facing significantly lower valuations. The notion of having to accept reduced valuations in return for better investment prospects will feel antithetical, like scrapping your car doors in an attempt to sell your car.
US remains world's largest fintech hotspot
The robustness of the UK's fintech sector leaves it way out ahead in the European fintech charts. The UK secured more than US$9bn's worth of fintech investment in the first half of the year, compared to Germany, Europe's second biggest fintech destination, on US$2.4bn. France placed third with US$2.3bn's worth of investment, followed by Sweden and Italy with around US$600mn apiece.
Away from Europe, total fintech investment globally for the first half of the year was estimated at US$59bn, remaining relatively flat year-on-year. Major markets like the US, the Netherlands, China and South Korea all saw a material slowdown in fintech investment.
Nevertheless, the US held its position as the largest fintech destination by investment, raising US$25bn in fintech capital – almost three times as much as the UK. The US is still home to some of fintech's largest companies, with the San Francisco Bay Area and Silicon Valley boasting the likes of Brex, Stripe and Chime.