Financial Services (FinServ)
Trulioo upgrades flagship identity verification platform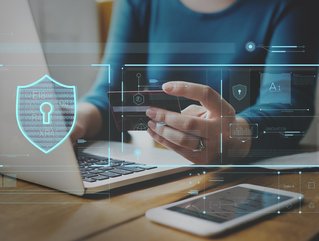 Trulioo has upgraded its identity verification platform, GlobalGateway, with new tools that allow companies to meet regulatory and onboarding requirements.
Trulioo, the Canadian identity verification fintech, has released a major product update to its GlobalGateway platform that it says will provide "enhanced proof of address and anti-money laundering offerings" for customers in complex regulatory landscapes.
The company is releasing an upgraded Anti-Money Laundering (AML) watchlist and proof of address offerings, as well as improved Know Your Business (KYB) verification capabilities.
Trulioo says the upgrades will allow its customers to better meet "increased regulatory pressure" and ensure they're continuing to cross-reference new and existing customers against any applicable sanctions list.
"As a global service provider, Trulioo must continuously innovate to meet an increasingly varied and diverse range of regulatory compliance requirements that our customers face every day," says Michael Ramsbacker, Chief Product Officer for Trulioo. "We are dedicated to bringing forward solutions that address the changing needs of our customers and the market as a whole – both at the point of onboarding and beyond – and I am pleased to share that this GlobalGateway update does just that."
A suite of identity tools in one place
GlobalGateway is Trulioo's platform that provides a range of identity services, vital for fintechs and banks as they ensure they comply with onboarding requirements and legislation. It claims to be able to verify 5bn people and 330mn businesses worldwide, validating against more than 400 different data sources including mobile networks, credit bureaus and utilities.
The update to GlobalGateway includes the launch of enhanced Watchlist, UtilityID and Business Verification tools. GlobalGateway Watchlist screens customers against more than 6,000 global watchlists and 20,000 adverse media lists, helping businesses to survive in a world of increasing sanctions. Russia's invasion of Ukraine in February, which prompted a number of responses from governments around the world, has made this a critical issue.
UtilityID allows clients to meet Proof of Address compliance requirements in real time with a faster onboarding experience, higher level of address accuracy and lower operation times. And Business Verification gives the ability to verify a business' details from high-level data to stringent Ultimate Beneficial Owner verification.
All three tools have been upgraded in GlobalGateway's latest release.
An exciting time for Trulioo
The newest version of its flagship platform comes at an exciting time for Trulioo. In March, it appointed former Google and Meta executive Reno Matthews as its Chief Compliance Officer in a bid to solidify its offering around regulatory compliance.
"His deep understanding of regulatory and compliance needs from a customer's perspective will inform our product development and ensure we're continuing to be trusted partners to our clients," Trulioo CEO Steve Munford said at the time.
It followed the acquisition in February of HelloFlow, a Danish provider of no-code, drag-and-drop client onboarding, monitoring and digital workflow solutions. HelloFlow's interface removes time consuming and expensive development costs while giving businesses of all sizes the ability to easily build and deploy digital onboarding journeys in minutes.
That acquisition comes after another year of resounding growth for the Vancouver-based firm, which plans to continue strengthening its global presence in 2022 by doubling the size of its team and continuing to expand its footprint around the world. In particular it is eyeing a European expansion, supported by its current locations and operations.