Financial Services (FinServ)
Onfido acquires digital ID verification pioneer Airside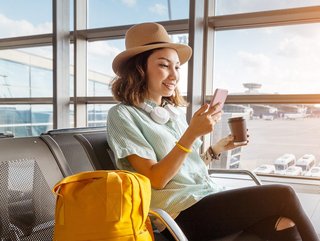 Airside has proven itself in the travel industry and is ready for expansion, Onfido says.
Onfido is targeting financial services with the acquisition of Airside, a digital ID verification company that until now has focused on the travel sector
Onfido is taking a step closer to the digital passport of tomorrow by acquiring US-based Airside Mobile, a provider of digital identity solutions predominantly aimed at the travel industry.

Airside was founded in 2009 by Adam Tsao with a 'verify once, share anywhere' mindset. Its platform is used by over 10mn travellers as well as institutional clients including government agencies (such as the Transport Security Administration) and major airlines. Airside's Digital Identity App allows users to upload official documents including government-issued ID and health records, which in turn gives them a fast track through participating airports.
Onfido, which already offers ID verification to a range of industries, says the acquisition "will enable businesses to create a seamless user experience that supports more effective onboarding and expanded customer relationships, while radically reducing fraud and minimising the liability associated with handling sensitive data".
The partnership could have far-reaching implications for the financial services industry, allowing financial institutions to verify a customer's ID without forcing them to scan and upload documents at every signup. Since Russia's invasion of Ukraine caused a domino effect of international sanctions, KYC screening has become a major compliance burden for banks and other financial service providers. Besides travel and finance, other applications include ecommerce and online platforms.

Onfido will apply Airside's 'proven approach' in travel to financial services

"Until now identity verification has digitised physical processes, but those processes haven't changed," explains Mike Tuchen, CEO of Onfido. "We're still handing our identity over to be checked every time we access a new service. This partnership will change that, giving users control and organisations greater confidence in who their customers are. We plan to take Airside's proven approach to the airline industry and apply it to other sectors requiring high customer assurance, such as financial services – providing a single, trusted view of each customer's identity."
"By teaming up with Onfido and layering in their trusted verification technology with Airside's Digital ID, we can take identity to the next level with the same ease and trust we have with online payments," says Adam Tsao, Founder at Airside, who will remain with the company to lead the product from within Onfido.

Step towards digital passport of the future
Onfido's acquisition of Airside will be seen as a step towards a single, integrated digital ID that consumers can use to prove their identity whenever they need it. It could make physical ID cards obsolete, in much the same way that credit cards and mobile payments have reduced our day-to-day reliance on cash. Imagine walking into your local bar and proving your age with your digital ID, stored inside your digital wallet, which also gives you access to online services as well. There would be no need to constantly scan or upload documents either; your digital ID would remain in your wallet, ready to be used across multiple points of service.
Onfido is attempting to steal a march on the competition with this latest deal, and the statistics show why: according to Gartner, half of smartphone users will frequently use one or more verifiable claims stored in their decentralised identity wallet by 2026.
Millions of consumers from over 195 countries will soon be able to use their digital identities with Onfido's network of 900+ business partners, giving them instant access to a vast range of products and services. For example, a traveller sharing their digital ID to gain expedited access through an airport security checkpoint will soon be able to re-use the same digital ID to access a rental car or hotel room without waiting in line. The whole identity – including date of birth, address, ID number and other information – could then also be used to open a trading account, apply for a mortgage or even vote.