Financial Services (FinServ)
Top 10 women to watch in fintech for 2023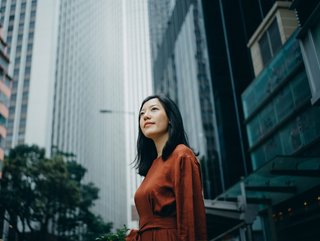 There are numerous examples of inspirational female founders in fintech (file photo).
As more women enter the fintech industry, we take a look at 10 women to watch in 2023
As the fintech industry continues to thrive globally, breaking new boundaries and introducing more innovations to the marketplace, women are taking an increasingly central role at the helm of disruptive fintech companies.
Whether they are C-level decision makers in established global corporations or dynamic startup founders, their contributions to the changes in fintech – and the way in which products and services now better serve 50% of the world's population – are undeniable.
We list the top 10 women to watch in 2023 and the companies they steer that are propelling change.
Co-Founder of Nubank
Financial innovator and fintech founder Cristina Junqueira has smashed the glass ceiling in the fiercely male-orientated environment of the Brazilian financial industry, with her contributions having helped launch a new wave of digital banking and finance in the region.
Prior to the launch of Nubank – a collaborative effort between Junqueira and her two co-founders, David Vélez and Edward Wible – bank customers in Brazil had little choice but to fall in with the demands of the incumbent banks, all of which charged high fees for every service. Such exorbitant expenses drained precious resources from hard-working families, thus maintaining, rather than aiding, the financial inclusion gap.
A mother of two and qualified engineer, Junqueira helped launch Nubank in 2013. Her passion to drive change in the Brazilian banking world has, in turn, been realised, serving an estimated 75 million customers.
According to its IPO prospectus, Nubank's total market potential was valued at US$99bn in 2020, and it has been predicted to grow to US$126bn by 2025.
President and COO, Coinbase
Emilie Choi holds a Master of Business Administration degree from the Wharton School of the University of Pennsylvania. She helped build the Coinbase exchange alongside the company's Founder and CEO, Brian Armstrong. Choi is also a keen angel investor and has taken part in several seed, Series A, and Series B funding rounds for a number of successful fintechs.
Before Coinbase, Choi served as LinkedIn's Vice President of Corporate Development, overseeing more than 40 transactions at LinkedIn – including the acquisitions of Lynda, Bright, Newsle, Connectifier, Slideshare, and Fliptop, as well as LinkedIn's JV in China and strategic investments in Cornerstone On Demand and G2 Crowd.
The dynamic COO and President has helped steer the company through four crypto winters and Coinbases's recent round of redundancies. In relation to the fluctuations in cryptocurrency, though, the leadership team is looking beyond the current economic cycle and says that, despite the recent downturn, the company continues to be strong.
COO at Square Financial Services
The climb to success hasn't always been easy for Samantha Ku. After graduating from the University of Miami as a 21-year-old in the middle of an economic recession, she was deeply in debt and found the employment market unforgiving. She recalls that it was "a perfect storm of emotion to end the greatest college experience anyone could have".
But, despite a period of turmoil that came after attending 50 job interviews seemingly without any success, Citibank offered Ku her first position in the financial industry in 2010.
She later joined Square in 2015 as Head of Operations, rising through the ranks to her current position of COO. Ku then built and led several teams foundational to the Square Capital program product suite, expanding the team to 100+ employees across SF, NYC, Las Vegas, and Melbourne in Australia.
Co-Founder and CEO at Starling Bank
Welsh entrepreneur Anne Boden MBE is a veteran of the financial industry. Prior to launching Starling Bank in 2014, Boden enjoyed a 30-year-career holding leading positions at Allied Irish Banks, Royal Bank of Scotland, and ABN AMRO.
A qualified computer scientist, she was an early advocate for the use of technology in the financial industry and launched Starling Bank in 2014. Her strategy from the outset involved making the bank a global brand.
As the CEO, she oversees the Executive Leadership Team and is a member of Starling's Board of Directors. Boden was awarded an MBE for her services to the financial and technology industry in 2018.
Chief Data Officer at Mastercard
JoAnn Stonier – formerly Head of Business Intelligence at Emirates Bank in the UAE – has spent two decades climbing through the ranks at HSBC.
A global data expert with substantial experience creating data strategy and management programs, Stonier ensures data innovation while navigating data risks. She's a leading expert in data ethics and responsible data practices, with a focus on machine learning and AI. Her skills include expertise in anonymisation and analytics, and she is Adjunct Professor at both Graduate and Undergraduate level.
Head of Fintech Advisory and Venture Capital Coverage at Independence Point Advisors

Mariquit Corcoran has 20 years of experience in leading businesses' teams in areas spanning fixed income, operations, risk management, finance, and banking.
She previously worked for Barclays, where she led the team responsible for sourcing and closing deals for all strategic engagements of a newly-launched fintech, Marcus by Goldman Sachs. Now, Mariquit is Head of Fintech Advisory and Venture Capital Coverage at Independence Point Advisors and also serves on the Strategic Advisory Board for FTV Capital.

Corcoran was recognised in the HERoes Top 100 Women Executives in 2021, 2020, and 2019 by INvolve and Yahoo Finance; NYC FinTech Women's Inspiring Females of 2019; and, most recently, named in the 2021 FinTech Magazine/IBM's Top 100 Women in FinTech.

In her spare time, Corcoran is a keen runner, dancer, tennis player, and endurance racer.
Chief Executive Officer, Europe at Visa
With over 25 years of experience in financial services, bank operations, and management consulting at Visa, Charlotte Hogg is a respected figure in the financial industry.
She served as a Chief Operating Officer for the Bank of England from 2013 to 2017 and, before that, led retail distribution for Santander in the UK. Prior to these, Hogg was the Managing Director of Experian's UK and Ireland operations.
Earlier in her career, Hogg was also the CEO of Goldfish Bank at Discover Financial Services, a Managing Director for strategy and planning at Morgan Stanley, and a Management Consultant at McKinsey & Company, based in the US.
Chief Information Officer at HSBC
Ghinwa Baradhi is considered one of the top CIO banking leaders globally. An innovative and dynamic executive who excels in leading multi-disciplined international virtual resource teams across both business and IT, she is HSBC's nominated member of the UAE Banks Federation (UBF) IT Committee.
Baradhi is also HSBC's nominated Sponsor for Diversity & Inclusion for Technology, globally. She is on the Technical Advisory Board of Nodes Agency, a leading digital product development enterprise, and is also an Advisory Board Member for the Money 20/20 Asia RiseUp Program, a global accelerator programme focusing on gender diversity and supporting women across financial services.
Co-Founder and CEO at Alphaa.io
Manuela Seve is the co-founder and CEO of the US-based startup Alphaa.io and was recently named one of the top 100 influential Latinos/Latinas by Bloomberg.
An Economics graduate from IBMEC, Seve spent five years working with the former President of the Central Bank of Brazil, Armínio Fraga, at Gávea Investimentos.
In 2015, she began examining the use of blockchain for authenticating art collectibles and, in 2017, developed the Alphaa.io API – a blockchain platform that addresses three problems in the space, namely authenticity, resale, and community-building in various sectors.
CEO and Founder at Sequin Financial
Vrinda Gupta is the innovative Founder and CEO of Sequin Financial – a fintech company aimed specifically at boosting credit ratings for women. She launched the company after developing a card for Visa and then being turned down for the product.
Gupta was recently named one of NYC's 55 Most Inspiring Women in Fintech, which was celebrated at the New York Stock exchange. Of the moment, she said: "This is an especially meaningful honour, as the New York Stock Exchange took 175 years to seat its first woman – Muriel Siebert. I'm inspired by women's progress and accomplishments, as inspirational leaders and innovators in an industry that was designed to leave women out of the narrative."