Financial Services (FinServ)
Top 10 investment platforms to try in 2023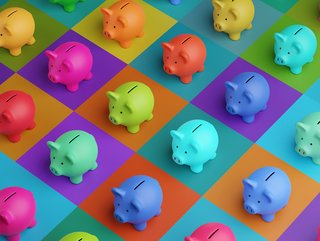 Consumers now have myriad ways to grow and invest their money.
Investment platforms provide a range of services, from complete portfolio management to zero fees and video tutorials for beginners
Investment is a challenging space right now. But innovative fintech solutions are providing alternative pathways to wealth creation, despite the difficult environment. From platforms that offer social trading and customer support to commission-free services and international stock trading, variety in the marketplace is booming.
We've listed the top 10 investment platforms to try in 2023 – along with their 'best for' ratings.
Headquarters: Australia
Best for: Low commission and low spread
Founded in 2010 by Australian entrepreneurs Owen Kerr and Joe Davenport, the Melbourne-headquartered Pepperstone is an online forex and CFD broker that provides traders with access to a range of financial instruments, including currency pairs, commodities, cryptocurrencies, and indices, through its trading platforms.
The investment platform is regulated by multiple financial authorities, including the Australian Securities and Investments Commission (ASIC) and the Financial Conduct Authority (FCA) in the UK, and it operates in over 150 countries worldwide.
Headquarters: Israel
Best for: Beginner traders
Launched in 2007, by brothers Yoni Assia and Ronen Assia together with fellow Xo-founder, David Ring, eToro is a social trading and multi-asset brokerage company that provides clients with access to a range of financial markets, including stocks, cryptocurrencies, commodities, and forex, through its proprietary trading platforms.
eToro's is a social trading platform that enables traders to interact and share information with other traders from around the world. Users can follow and copy the trades of other successful traders, making it an attractive option for novices who want to learn from those more experienced than themselves.
Headquarters: Seychelles
Best for: Customer support
Founded in 2019, PU Prime is owned and operated by Pacific Union, a Seychelles-based company regulated by the FSA of Seychelles. With a presence in 120 countries, the platform has grown into a world-leading online broker that offers more than 200 products. PU Prime delivers an innovative trading facility for assets such as forex, indices, commodities, shares, and cryptocurrencies.
As a service-focused online brokerage, the platform provides multilingual services to its customers, but also offers a series of tutorials that beginners can access to get trading tips to improve their first experience in the space.
Headquarters: UK
Best for: Stocks and Shares ISA
Nutmeg Investment is a UK-based platform founded in 2011 – and its parent company is JP Morgan. Customers of Nutmeg have their investment portfolios constructed by industry experts and have access to a wide pool of investments.
The platform uses a mix of EDTs (exchange-traded funds), which offer a simple way to gain exposure to multiple investment options. Nutmeg then groups customer portfolios into a single investment, or a 'fund'. This helps manage risk and makes it much safer than investing directly in one or a few companies.
Headquarters: US
Best for: Millennial armchair investors
Launched by entrepreneur Vlad Tenev in 2015, Robinhood hit notoriety in 2021 when its members, buoyed up by Reddit forums, almost caused the collapse of Wall Street through their collective investment strategy involving GameStop shares.
Robinhood has also been credited with popularising the concept of fractional share investing, which allows traders to purchase a portion of a share, making it possible for even small investors to participate in the stock market.
The company has faced some criticism over its business model, which relies on selling order flow to market makers, but it has also been praised for its efforts to democratise investing and make it more accessible to a wider audience.
Headquarters: Cyprus
Best for: Innovative trading tools
Founded by technology entrepreneur Viktor Prokopenya in 2016, Capital.com is a Cyprus-registered company but also has a strong presence in London, where its dual headquarters reside. Capital.com provides an investment platform for trading a range of financial instruments, including stocks, commodities, currencies, and cryptocurrencies.
Its AI-powered trading platform uses machine learning algorithms to analyse market data and provide personalised trading recommendations to its users. The platform is also user-friendly and easy to navigate, making it suitable for both novice and experienced traders.
Headquarters: Cyprus
Best for: Beginners
Known for its straightforward and easy-to-use investing environment, Skilling was launched in 2016 by Scandinavian tech magnates Henrik Persson Ekdahl, André Lavold, and Mikael Riese Harstad. The premise was to make trading simple and accessible to everyone in a transparent and secure place.
One of the unique features of Skilling is its intuitive trading platform, which is designed to be user-friendly and easy to navigate. The platform is available as a web-based application and mobile app, allowing traders to access their accounts and trade on the go.
Headquarters: Israel
Best for: International stock trading
Launched in 2009 by founders Alon Gonen, Gal Haber, Elad Ben-Izhak, Omer Elazari, and Shlomi Weizmann, Plus500. The platform allows traders to buy and sell a range of financial instruments, including stocks, forex, commodities, cryptocurrencies, and indices.
One of the unique features of Plus500 is its simple and user-friendly trading platform, which is available as a web-based application and mobile app. The platform is designed to be easy to navigate, offering a range of tools and features to help traders make informed investment decisions.
Headquarters: The Netherlands
Best for: Low-cost trading fees
Launched in 2013 by bankers Gijs Nagel, Jasper Anderluh, Niels Klok, and Stef Keetman, DEGIRO is a European online discount brokerage firm that was founded in 2008 and is based in Amsterdam, Netherlands. The company offers access to a wide range of financial instruments, including stocks, bonds, ETFs, options, futures, and warrants.
One of the unique features of DEGIRO is its low-cost trading fees, which are among the lowest in the industry. The platform also offers a user-friendly trading interface, making it easy for both novice and experienced investors to buy and sell securities.
Overall, the fintech is a reputable and low-cost online brokerage firm that offers a range of features and tools to help investors achieve their investment goals.
Headquarters: US
Best for: Free stock and EFT trading
Launched by philanthropist and business mogul John C. Bogle in 1975, Vanguard revolutionised the investment platform space by introducing the idea of investor ownership as a better way to manage mutual funds. Vanguard is owned by the funds that, in turn, are owned by the funds' shareholders
Vanguard is a global investment management company that was founded in 1975 and is based in Malvern, Pennsylvania, USA. The company is known for its low-cost index funds and exchange-traded funds (ETFs), which are designed to provide investors with broad market exposure at a low cost.
Vanguard manages a range of investment products, including mutual funds, ETFs, and separately managed accounts. The company offers a range of investment strategies, including index-based strategies, active management, and a combination of both.
One of the unique features of Vanguard is its client-owned structure, which means that the company is owned by its investors.