Financial Services (FinServ)
Top 10 fintechs in continental Europe by market cap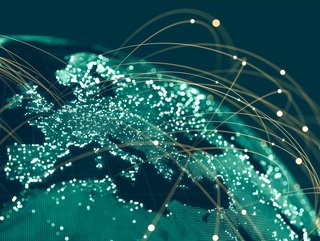 Top 10 fintechs in continental Europe by market cap
FinTech Magazine looks at the Top 10 fintechs in continental Europe (excluding the UK & Ireland) by market capitalisation
After our sister publication, InsurTech Digital, covered the Top 10 insurtechs in the UK last week, FinTech Magazine now casts its eye over continental Europe, revealing its Top 10 fintechs by market capitalisation (excluding the UK & Ireland).
10. Pleo (US$4.7bn)
Danish fintech Pleo has raised a total of US$428.1M in funding over 6 rounds, with its latest investment of $200m in December 2021 taking the company's valuation to $4.7bn. Offering smart company payment cards and expense management solutions for businesses, Pleo automatically categorises its clients' expenditures, reducing the administrative burden of expense management. The fintech integrates with accounting software such as Xero and allows companies to set spending limits and control employee expenses.
9. Qonto ($4.98bn)
Founded in 2016, the French fintech Qonto provides online banking services to small and medium-sized enterprises (SMEs) across Europe. A significant $552m Series D funding round at the start of 2022 saw the company's valuation reach $4.98bn, with Tiger Global and TCV leading the round of investment. The fintech offers digital banking tools to assist SMEs with their finances, providing business bank accounts, payment processing solutions, expense tracking and invoicing. Qonto also provides real-time notifications, expense categorisation and multi-user access.
Trade Republic is a German mobile investment app that offers commission-free trading of stocks, ETFs, and derivatives to customers. Launched in 2019, the fintech has already reached a valuation of over €5bn and boasts more than 1m users. The company aims to democratise investing by making it accessible to everyone, regardless of their investment experience or budget. Its app offers a user-friendly interface and a broad range of investment options, making it a popular choice for both seasoned investors and newcomers to the stock market.
7. Mambu ($5.5bn)
Operating in over 5 countries worldwide, Mambu is a German fintech offering a cloud-based banking platform to help businesses streamline and modernise their financial services. The fintech's valuation reached $5.5bn after it raised $266mn in Series E funding at the end of 2021, with investment led by EQT Growth. Mambu's software enables companies to deploy new products, improve customer experiences and automate back-end operations. With clientele ranging from large financial institutions to small startups, the fintech's platform is designed to be highly flexible and customisable, making it suitable for a wide range of financial services, including loans, deposits and payments.
Netherlands-based fintech Mollie saw its market capitalisation soar to $6.5bn after it raised $800m in mid-2021. The fintech offers payment solutions to a range of businesses, from start-ups to large enterprises. Its platform allows merchants to accept payments from a wide range of payment methods, including credit cards, iDEAL and PayPal, among others. Currently serving 120,000 businesses across Europe, Mollie's payment solutions are designed to be easy to integrate, with simple and transparent pricing solutions.
Sweden's Klarna was once the highest-valued fintech in continental Europe, being worth over $10bn in 2020. By 2022, however, its market capitalisation had dropped some 85% from the previous year. That is until a venture round in July 2022 saw it raise a further $800m at a value of $6.7bn, making it the fifth largest fintech in continental Europe today. Founded in 2005, Klarna provides financial services for online storefronts, direct payments and installment plans. With its "Pay Later" feature, Klarna allows customers to pay for products in interest-free installments. Since its founding, the company has raised over $4.5bn in funding and now serves more than 85m customers in 17 countries.
UiPath is a Romanian software company specialising in Robotic Process Automation (RPA). The company's software helps businesses automate repetitive tasks by building and deploying software robots that interact with digital systems. Founded in 2005, UiPath is now one of the most widely used RPA platforms, serving customers in various industries such as finance, healthcare, and government. The company's mission is to democratize RPA and make automation accessible to everyone, without requiring advanced technical skills. A public company, UiPath's market capitalisation currency stands at $7.8bn.
3. N26 ($9bn)
German challenger bank N26 makes the top three for largest fintechs by capitalisation in continental Europe. A Series E funding round with N26 valued at $9bn saw it raise €775m ($852.4m) in 2021, with lead investment coming from Coatue and Third Point Ventures. The fintech's app-based banking system enables users to open an account within minutes and manage their finances in a secure and user-friendly way. N26's features include instant transactions, no foreign currency fees and budgeting tools that help customers track their spending. The company has over 7 million customers worldwide and a presence in 25 markets.
Valued at $14bn, Luxembourg-listed Blockchain.com takes second place in the list of Europe's largest fintechs by market capitalisation, raising $490m across 9 funding rounds. Founded in 2011, Blockchain.com is a leading provider of cryptocurrency products and services. The company has had over 100m wallets created using its platform and processed transactions in over 140 countries. It offers a suite of digital currency services, including a wallet for securely storing and managing cryptocurrency, an exchange for trading digital assets and an API for developers to build blockchain applications. Blockchain.com's interface and robust security features have made it a popular choice among crypto investors. In addition to its core offerings, the company also provides educational resources and market insights.
1. Adyen ($43.8bn)
Adyen takes the top spot as Europe's incumbent leading fintech by market capitalisation, with a value standing at $43.8bn. A global payment technology company based in Amsterdam, Adyen provides a single platform that enables merchants to accept payments from anywhere in the world in any currency through various payment methods, including credit cards, e-wallet payments and bank transfers. The company's clients range from startups to Fortune 500 companies, across multiple industries. With custom payment solutions, Adyen says it constantly evolves its technology to meet changing demands in the global payments landscape. The company's valuation sky-rocketed following a series of successful partnerships, with its clientele including Uber, Spotify and Netflix.