Financial Services (FinServ)
Top 10 fintech trade associations globally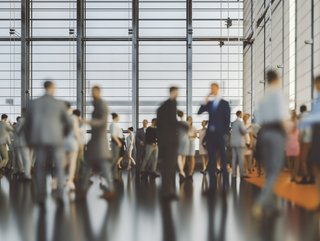 Networking is an incredibly important part in building a fintech association.
We look at the world's ten best fintech trade associations, who are helping their members to build a better financial future for the world
At a time of great noise – whether it's controversy around crypto or the oversaturation of consumer finance apps – the fintech industry needs great voices and advocates. Fintech associations can lobby governments for more favourable regulation, build vital trust in emerging sectors, and tell the transformational story of financial technology innovators.
That's why fintech trade associations are so important right now – and to recognise them, we've picked out ten of the best fintech associations and trade bodies from around the world.

10. Financial Technology Association
Based in Washington DC, from where they are uniquely placed to monitor the latest stirrings on Capitol Hill, the FinTech Trade Association (FTA) is a champion of the role that fintech can play in the US – the largest fintech market in the world. America's fintech ecosystem is divided between the country's two coasts: some fintechs take roots in Silicon Valley, which has traditionally been home to the country's biggest pure-play tech companies, while in recent years New York – home of Wall Street – has established itself as a firm favourite among fintech founders. Serving as its members' voice in the capital, the FTA's mission is to increase competition and drive financial innovation through adoption of fintech technologies.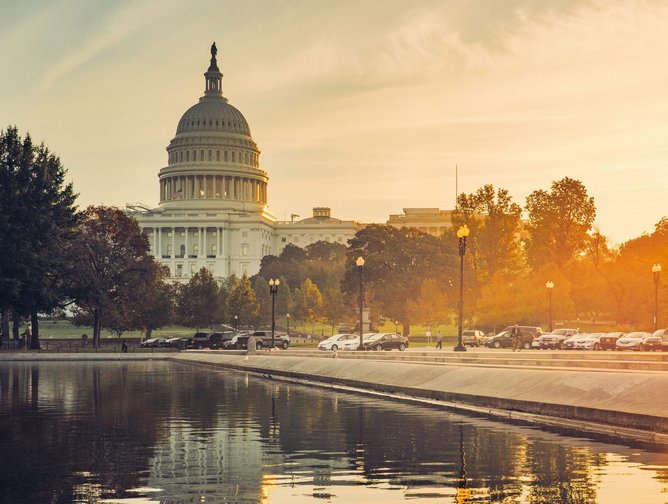 Washington DC is the seat of American government – and a useful place to be for a fintech association.
9. European FinTech Association
Based in Brussels, the European FinTech Association (EFA) represents fintechs of all sizes across the whole of the EU. The EFA is designed to be a forum where fintechs can share information, network, lobby policymakers and advocate for greater financial education. The association's main priorities include delivering better financial services for all EU residents; promoting a safe and secure digital finance environment; and to digitise the European single market in a way that suits all of Europe. It also has access to a number of EU institutions based in the Belgian capital – such as the European Parliament, European Council, and the European Economic and Social Committee.
8. Finasa
Finasa is the FinTech Association of South Africa. The African continent is one of the most exciting emerging markets within global fintech and, as one of the continent's largest economies, South Africa is well-placed to capitalise. Recent success stories include Cape Town-based BaaS platform JUMO and Johannesburg-based payments pioneer MFS Africa. According to Finasa, it aims to build widespread trust by promoting transparent and ethical practices, to assist regulators in policymaking decisions, and to ensure that the fintech industry operates in the best interests of consumers and the South African economy.
In partnership with the UK government, FinTech Alliance is aiming to build a community of fintech stakeholders – including news and insights; access to events and webinars; an online platform that connects investors with startups seeking capital; as well as the tools that fintechs need to improve their track record on diversity and inclusion, delivered in partnership with Diversio. This last point remains an incredibly important consideration for scaling UK businesses, which are now required to publicly disclose their D&I performance in the event they become a publicly listed company. FinTech Alliance is based in London (one of Europe's leading fintech hubs) and reinvests all its profits back into the UK fintech sector.
Africa is one of the most exciting geographies for fintech adoption, and the organisation that's tasked with repping its nearly 1,000 fintechs and insurtechs is the Africa FinTech Network. Based in Lagos, Nigeria, the organisation comprises more than 30 registered associations and was conceived to promote and encourage Africa-led fintech solutions and related technologies. Africa FinTech Network is the organiser of the Africa FinTech Festival, an annual event that brings the continent's brightest minds together in one place to promote discourse, networking and lively debate about the future of African fintech.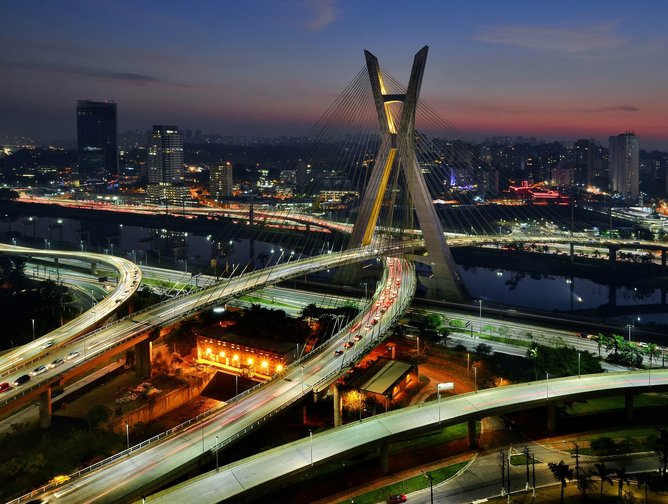 Brazil, including bustling São Paulo (pictured), is among the world's fastest growing fintech markets.
5.
ABFinTechs
ABFinTechs is the Association of Brazilian FinTechs. It was founded in 2016 by four entrepreneurs who sought to guarantee Brazil's long-term success as a fintech hotspot. Today, the organisation seeks to generate new business for its members, foster a positive working relationship with regulatory bodies, and promote the social good that can be garnered from fintech solutions. It's in no short supply: Brazil has emerged as Latin America's leading destination for fintech pioneers and boasts no fewer than 1,200 fintechs including unicorns like Nubank, C6 Bank and StoneCo. Brazil's fintech success is partly the result of legacy banking systems that caused inconvenience for customers, combined with the entrepreneurial spirit of the fintech founders who made change possible.
4. MENA FinTech
MENA FinTech is the fintech association for the Middle East and North Africa – one of the most dominant fintech markets, not least because of the success of UAE-based companies. According to Crunchbase, the investor intelligence tool, there are more than 200 fintechs operating today in the UAE – more than the number in Egypt, Saudi Arabia, Jordan and Qatar combined. MENA FinTech describes itself as an "inclusive, not for profit association that fosters an open dialogue for the MENA fintech community, shaping the future of financial services in the region". Its growing community of startups and SMEs network and share insights, advocate for positive fintech regulation, and come together several times a year for a catalogue of important industry events.
3. Singapore FinTech Association
Singapore has long been an anchor point for Asian fintech, elevated by its historic links to the banking sector. JPMorgan, Standard Chartered and Citibank are among the high-profile names that have a presence in this city state, located at the tip of the Malay Peninsula. The Singapore FinTech Association is a cross-industry non-profit initiative designed to encourage collaboration between all participants in the country's fintech ecosystem. The SFA organises several industry events where entrepreneurs can network and share ideas; it connects business owners with available government grants; and it acts as a unified voice, promoting the interests of the Singaporean fintech industry.
As its name suggests, FinTech Australia is the association representing the Australian fintech ecosystem. It advocates for and represents an industry that is estimated to be worth AU$4bn annually to Australia's economy, with a marketplace comprising around 25mn people. FinTech Australia aims to engage and connect with local fintech partners, advocate and promote fintech on behalf of its members in public and to government, and to help strengthen Australia's fintech economy by raising awareness both domestically and overseas. The organisation itself is based in Melbourne – the country's second largest city and home to more than 100 fintechs itself, including Airwallex and Openpay.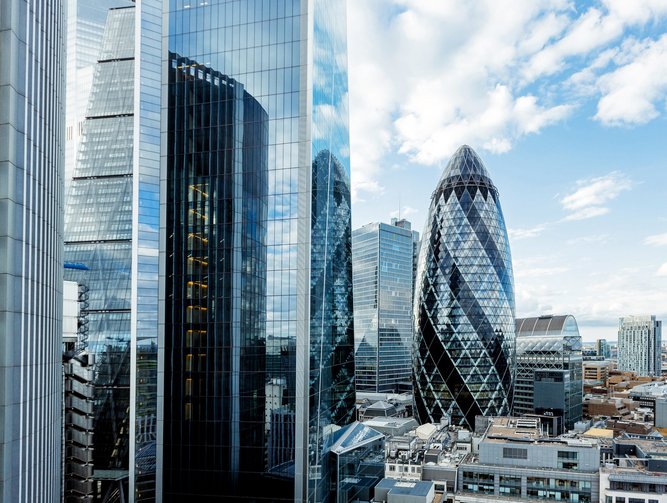 The UK has the second largest fintech ecosystem globally, bettered only by the US.
Innovate Finance was set up eight years ago to represent and advance the interests of the fintech community in the UK. The organisation is on a mission to accelerate the UK's leading role in the fintech sector by directly supporting the next generation of technology leaders. The UK is the world's second largest fintech market, second only to the US, boasting around 2,500 fintech businesses and attracting more than US$11bn's worth of investment annually. Innovate Finance's membership ranges from seed-stage startups and global financial institutions to investors, professional services firms, and global fintech hubs.