Financial Services (FinServ)
The top speakers coming up at FinTech LIVE London 2022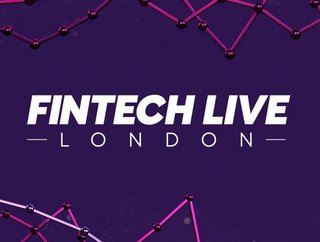 We've compiled our pick of the top speakers taking to the stages at FinTech LIVE London 2022, our must-attend hybrid event taking place next week
If you're planning on coming down to FinTech LIVE London next week (and why wouldn't you?) you're probably frantically organising your diary. There are so many insightful keynotes and panel discussions happening, that it's probably impossible to catch them all. That's why we've put together this list of our favourite picks, featuring some of the most highly anticipated speakers from this year's event.
If you're not planning on coming down to the Magazine event space in Greenwich, fear not. You can sign up for the show virtually and still catch all of the best bits through our digital platform, Brella. Tickets for the show are still available – both for in-person and virtual attendance.
Get your tickets for FinTech LIVE London here.
Gabino and Stephen Roche (Saphyre)
When: Tuesday 1 November at 10am, plus panels on both days
Gabino and Stephen Roche are the co-founders of Saphyre, which leverages patented AI technology to digitise all pre-trade data and activities across multiple counterparties. Their opening keynote address, at the beginning of day one of FinTech LIVE London, will provide useful advice to any company thinking of getting into a Series A round but wondering when the time is right. Gabino Roche will also take part in a fireside chat later on Tuesday exploring the longevity of crypto in today's economy, while Stephen will talk about the rise of crypto and all its risks and rewards on Wednesday morning.
Naru Ramamoorthy (Global PayEX)
When: Wednesday 2 November at 10.30am
Narayan 'Naru' Ramamoorthy is Chief Revenue Officer at Global PayEX. A believer in using tech-enabled business models that solve customers' problems, Naru has enabled many market-leading growth metrics on revenues and profitability over the last 20 years. On day two of FinTech LIVE London, he will present a keynote looking at the digitisation of accounts receivable (AR) and accounts payable (AP), and in particular the impact that AI/ML and SaaS will have on this area.
Aravind Narayan (Refinitiv)
When: Wednesday 2 November at 12pm
Aravind Narayan is Global Director, Sales Strategy and Execution - Customer and Third Party Risk for financial market data and infrastructure Refinitiv. Aravind has over 15 years of experience in the technology industry working with various organisations such as EMC, PwC and Amazon while living and working in the US, India and the UK. On Wednesday 2 November, he will give attendees a glimpse into the future of KYC from a fintech perspective as part of his keynote address to the conference.
Damien Maher (Diligent)
When: Tuesday 1 November at 12.30pm
A seasoned strategic planner with vast experience across several industries, Damien Maher, Senior Business Value Consultant for SaaS company Diligent, will give a virtual address on the topic of 'Unlocking the ROI Modern Governance'. In this session, Damian will take a look at the evolution of governance to its current state of Governance 4.0 – an evolution focused on future-proofing your organisation and enabling business resiliency.
David Reiling (Sunrise Banks)
When: Tuesday 1 November at 11am
David Reiling is Chief Executive Officer of Sunrise Banks, having been in the community development banking industry for more than 25 years. With financial inclusion such an important topic within the industry, he will explain how financial institutions can leverage the power of fintech partnerships to create affordable access to credit and better support for consumers in a way that's equitable and promotes overall financial wellbeing.
Iain McDougall and Nicole Green (Yapily)
When: Tuesday 1 November at 11am and 12pm
Iain McDougall is Chief Commercial Officer at open banking platform Yapily, having previously worked at Stripe and Google during a 20-year career. On day one of FinTech LIVE London he will present the power of open banking together with Pleo's Joe Armstrong, explaining how open banking can help businesses to manage costs and increase cash flow. Yapily's VP Product Strategy and Operations, Nicole Green, will also take part in a panel discussion centred around the topic of open banking.
Andreas Ponikiewicz (Mostly AI)
When: Tuesday 1 November at 12pm
At 12pm on Tuesday 1 November, Andreas Ponikiewicz from Mostly AI will be talking… well, mostly AI. AI-generated synthetic data, which is statistically representative of the original customer dataset, can unlock new potential from data held by insurance companies. Drawing on more than a decade of experience, Ponikiewicz will address our virtual stage as part of a keynote address.
See a full agenda and list of speakers for FinTech LIVE London 2022.