Financial Services (FinServ)
The growth of chargebacks and the impact on businesses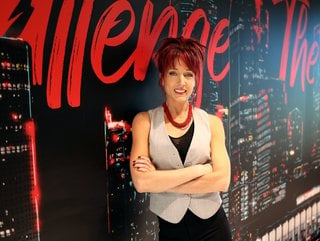 Chargebacks911 CEO and Founder Monica Eaton says: "Merchants should proactively address chargebacks to help determine the originating source and take action where necessary"
FinTech Magazine speaks to Chargebacks911 Founder & CEO Monica Eaton on ways to mitigate the impact of chargebacks
Chargebacks are a necessary protection for consumers – but their rates are rising thanks to errors, miscommunication, and misuse.
We speak to Chargebacks911 Founder & CEO Monica Eaton on the effects excessive chargebacks have on businesses, and how they can be mitigated.
How problematic have chargebacks become?
The chargeback process is a necessary and important protection mechanism for consumers.
In 2022, shoppers lost US$5.8bn to fraud, up 70% from 2020, with chargebacks allowing them to reclaim at least part of this staggering figure at the expense of the merchant.
However, reports from Visa indicate that up to 75% of chargebacks are illegitimate and can be traced to errors, miscommunication, or deliberate misuse of the chargeback process.
These cases of chargeback abuse are expected to cost merchants more than US$100bn this year alone.
The size of the challenge is clear, so let's explore if it has become too easy for consumers to raise chargebacks for unintended purposes.
Are chargebacks an all too easy option?
In addition to disputing transactions due to instances of criminal fraud, consumers can initiate chargebacks with their banks for a myriad of other reasons.
For example, a consumer can raise a chargeback for when products they've ordered don't arrive, are delivered broken or not as advertised, or when a merchant's customer service fails to address the customer's problem.
Customers can be dissatisfied with a purchase for any number of reasons, but rather than take the chance that a merchant might deny their refund request, they rely on their bank to provide an instant solution, adding to a growing educational gap in what this protection mechanism is designed to support, and consequently, it's increasing opportunities for exploitation.
Today's technology is helping manage the growing impact of chargeback abuse.
Chargeback management systems and remediation technologies provide workflow automation that can dramatically improve efficiencies related to the facilitation of exchanging chargeback-related data.
Financial institutions may be obligated to review this data, but with improved tools, they can more easily utilise their insights to improve compliance and provide helpful feedback to their customers.
Merchant processors should encourage their merchants to provide feedback on every chargeback case, as not only does this practice ensure chargebacks are being properly addressed to avoid continued issues from the same customer, it helps reduce incidents of first-party misuse.
Merchants should proactively address chargebacks to help determine the originating source and take action where necessary.
Overall, these tools support the needs and resources financial institutions and merchants require, to proactively interpret and respond to chargebacks.
Promptly responding to chargebacks also increases authorisation rates, providing necessary feedback that fuels fraud filter rules and machine learning models.
How can businesses stay on top of shifting consumer behaviours?
Clearly, both consumer behaviours and technology are constantly evolving and shifting. This is giving rise to new chargeback threats.
Therefore, businesses require an effective chargeback management strategy that is flexible enough to identify new trends and techniques, counteract new technology or threats, and adapt to a shifting landscape.
In doing so, retailers can help to curb the rise in chargebacks and their impacts.
About Monica Eaton
Monica Eaton is the Founder and CEO of Chargebacks911 and Fi911, as well as Chief Information Officer of Global Risk Technologies. Monica has worked tirelessly to educate merchants and financial institutions about hidden threats in the rapidly changing payment fraud landscape. Leading Chargebacks911, was founded in Tampa Bay, Florida, expanding internationally also to become Europe's first chargeback remediation specialist to tackle the chargeback fraud problem. In ten years, Chargebacks911 has successfully protected more than 10 billion online transactions and has recovered over $1 billion in chargeback fraud.
See more about Monica Eaton in our Women in Fintech series here.
******
For more insights from FinTech Magazine, you can see our latest edition of FinTech Magazine here, or you can follow us on LinkedIn and Twitter.
You may also be interested in our sister site, InsurTech Digital, which you can also follow on LinkedIn and Twitter.
Please also take a look at our upcoming virtual event, FinTech LIVE London, coming on 8-9 November 2023.

******
BizClik is a global provider of B2B digital media platforms that provides executive communities for CEOs, CFOs, CMOs, Sustainability Leaders, Procurement & Supply Chain Leaders, Technology & AI Leaders, Cyber Leaders, FinTech & InsurTech Leaders as well as covering industries such as Manufacturing, Mining, Energy, EV, Construction, Healthcare, and Food & Drink.
BizClik – based in London, Dubai, and New York – offers services such as Content Creation, Advertising & Sponsorship Solutions, Webinars & Events.​​​​​​​