Financial Services (FinServ)
Swedish fintech lender DBT secures itself US$280mn facility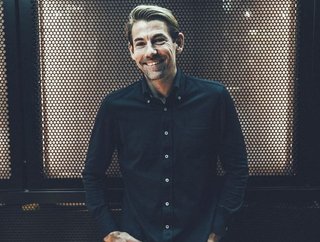 DBT founder Alexis Kopylov called the funding arrangement "a milestone" for the company.
Swedish fintech lender DBT has secured a US$280mn debt facility, which in turn will let it keep lending to SMEs at a time of great financial uncertainty.
Swedish fintech lender DBT, which specialises in providing cash boosts for European SMEs, has secured itself a 3.1bn krona (US$280mn) debt facility to accelerate its lending.
The new "funding agreement" with leading UK bank NatWest and US investment firm Värde Partners means that DBT will be able to continue meeting strong demand for loans among the continent's small enterprises. The Stockholm-based lender says demand has risen in light of the energy crisis, increase in fuel prices and spiralling inflation – all of which have severely impacted Europe's SMEs.
DBT, which was founded in 2017, uses a proprietary credit intelligence technology platform to leverage real-time client data and enable tailored, scalable funding with faster turnaround times for borrowers. The platform has allowed it to lend more than 2bn krona (US$180mn) over the past six years, with DBT data suggesting that SMEs that receive backing through its loans grow on average seven times faster than those that don't.
New facility allows DBT to 'remove barriers for SMEs'
"This is a milestone financing arrangement which enables us to support even more scaling SMEs across Sweden," says DBT CEO and Founder Alexis Kopylov. "It comes at the best possible time, as the SME companies we support see increased need for flexible yet long-term strong financing in light of the current energy crisis, inflation surge and rising fuel prices.
"NatWest has been a great partner to work with and we're grateful for their continued strong support as [a] lender. With this new transaction we also welcome Värde Partners as a new collaboration partner. Both are well renowned financial institutions sharing our commitment to close the SME funding gap."
Olmo Montesanti, Co-Head of Private Financing Sales Europe for NatWest Markets NV, says: "Stable access to credit is crucial to the success and growth of SMEs and their positive impact on the economy. Our backing of DBT represents a further step towards our commitment to remove barriers to enterprises and allow them to grow. DBT shares our commitment to serve the growing SME market and we are pleased to further support DBT's ambition and work with them."
And Aneek Mamik, Partner and Global Head of Financial Services at Värde Partners, continues: "We welcome the opportunity to establish this partnership to help fund DBT's aspirations and further expand our provision of commercial finance capital in Europe. DBT have invested considerably in their platform and have developed differentiated SME loan underwriting capabilities. Fintech lenders like DBT are going through a period of extraordinary growth due to a secular shift in their favour. Borrowers, both commercial and consumer, are increasingly demanding more tailored forms of capital to fund their growth and purchases. We believe this has created a substantial asset-based lending opportunity for us that is set to grow materially over the next five years."