Financial Services (FinServ)
Solaris: Accessibility driving embedded finance use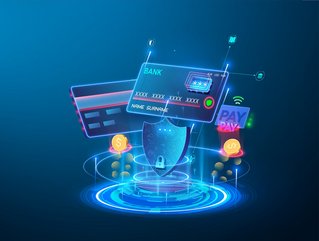 Solaris: 31% of European consumers favour embedded finance because of additional benefits – such as loyalty programmes and payback schemes.
In a report exclusively provided to FinTech Magazine, Solaris reports 41% of European consumers turn to embedded finance for increased accessibility
FinTech Magazine gets an exclusive early look at a report by financial services provider Solaris and management consultancy Roland Berger, which reveals that easier access to financial services is a key reason why 41% of European consumers turn to embedded finance options, as opposed to relying on traditional banks.
The study, titled 'Disrupting the value chain for financial services - How to drive revenue growth with embedded finance', took the views of 1,600 consumers from across four of Europe's four major markets: Italy, France, Germany and Spain.
Charting embedded finance's growth: Accessibility the key
For 41% of those surveyed, it is access to a broader range of financial options that lead them to favour embedded financial services over those provided by traditional banks.
What's more, 39% of respondents say they are swayed by the embedded financial services available at online checkouts, while 31% favour embedded finance because of additional benefits – such as loyalty programmes and payback schemes.
Of those using embedded financial services, it's the digital offerings that take precedence. Some 36% of respondents say they use digital wallets as opposed to credit cards (34%) and online bank accounts (28%) when making purchases.
Debit cards are the only non-digital option in use that account for higher transaction volumes among consumers (39%).
And, in Germany, some 51% of those surveyed say access to buy-now-pay-later (BNPL) offers is the key reason why they would favour embedded financial services over more traditional offerings.
Solaris Chief Commerical Officer, Jörg Diewald, speaks on the findings: "The market for embedded financial products is increasing in maturity.
"In recent months, we have seen that the need for faster, safer and more attractive financial products is at the heart of our partners' response to customer behaviour.
"Digital financial services from brands are no longer just a trend, but are establishing themselves as a serious alternative to traditional banking products."
Embedded finance: The likely option
In addition, it is the ability embedded finance offers to obtain more than one product from a single brand that leads 26% of respondents to favour embedded finance, with digital wallets as the most desired new product among consumers.
Furthermore, 48% of the European consumers surveyed say they have used an embedded finance product from e-commerce businesses, followed by retail (42%), travel (31%) and transport and mobility (29%).
Diewald adds: "The research demonstrates the potential that brands have to grow their customer base by offering multiple embedded finance solutions.
"For consumers, this could include a debit card from a favourite brand that offers loyalty rewards, a point-of-sale loan to spread the cost of a purchase or an insurance product tailored to the contents of the shopping cart."
The downside? Well, despite the rapid growth of embedded financial services, 61% say the biggest worry about taking out an embedded financial service is around data security, while 42% cite issues around transparency, and 33% don't yet trust these services.
These issues, particularly trust, should get ironed out as embedded financial services continue to penetrate the market. We'll have to wait and see what the future holds.
******
For more insights from FinTech Magazine, you can see our latest edition of FinTech Magazine here, or you can follow us on LinkedIn and Twitter.
You may also be interested in our sister site, InsurTech Digital, which you can also follow on LinkedIn and Twitter.
Please also take a look at our upcoming virtual event, FinTech LIVE London, coming on 8-9 November 2023.
******
BizClik is a global provider of B2B digital media platforms that provides executive communities for CEOs, CFOs, CMOs, Sustainability Leaders, Procurement & Supply Chain Leaders, Technology & AI Leaders, Cyber Leaders, FinTech & InsurTech Leaders as well as covering industries such as Manufacturing, Mining, Energy, EV, Construction, Healthcare, and Food & Drink.
BizClik – based in London, Dubai, and New York – offers services such as Content Creation, Advertising & Sponsorship Solutions, Webinars & Events.