Financial Services (FinServ)
Relevantz: Driving fintech innovation with Fiserv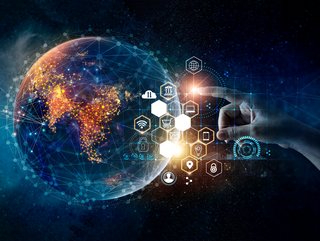 Relevantz: Driving fintech innovation with Fiserv
Senior Director of Client Success at Relevantz, Georgie John, traces his time at the service provider and the importance of its partnership with Fiserv
Georgie John may only have been Senior Director of Client Success at Relevantz for a few months, but he has already started to make a significant impact. Responsible for building and maintaining relationships with the software developer's strategic customers – its partner Fiserv being chief among those – Georgie is the front-facing lead for clients.
"It's been a great learning experience in the last few months, and great to join a culture that is intent on learning with clients as well as supporting them," explains Georgie. "I've been able to bring skills from my previous experiences, some good practices that I hope to pass along to the team here while building stronger relationships with our customers."
Relevantz & Fiserv: Nurturing partnerships
Customers don't come much bigger than Fiserv, which represents one of Relevantz's biggest clients since its inception as a product services company. While product engineering is still "in the DNA of what Relevantz does", the company has since evolved into software engineering and can count itself today as an end-to-end service provider.
Georgie adds: "The Founders of Relevantz came from a modest background with the intent of helping people with a similar background, providing them with the opportunity to showcase their talent. We want to give partners the power to not just help their customers, but also to become trusted advisors for their customers."
For Georgie, this value is why a partnership with the likes of Fiserv is of significant importance; nurturing successful relationships is the basis on which Relevantz was founded.
"We work with Fiserv in all spaces. They create some great products and we help them deliver those, and the way we help them aligns completely with our cultural DNA," explains Georgie.
Relevantz: Taking a partnership into the modern age
Amid a digital revolution, maintaining partnerships in financial industries is more important now than ever, as fintechs look to 'out-innovate' one another to provide the most seamless, frictionless products for financial and banking institutions.
As far as Georgie is concerned, Relevantz can "build something new tomorrow, but six months to a year down the line, that product is already ready to be refreshed again".
He continues: "This is part of what we do, identifying areas that can be modernised and refreshed because today modernisation is a continuous process. It's all about clearing the technical debt that gets accrued, and technical debt builds up far faster than it used to.
"This is why our partnership with Fiserv is so important today. Together we have been actively working to create and design some of these new digital architectures and platforms, ensuring they are constantly refreshed and one step ahead of our competitors."
What's more, windows of time for modernisation are only getting smaller and smaller with the introduction of AI in financial services. This is something Georgie admits Relevantz customers are keen to tap into, which they can do with the benefit of Relevantz's technical expertise.
Georgie feels "AI is going to be a key force of driving future growth in banking payments and transaction processing," which, alongside Fiserv, Relevantz will help facilitate for the financial industry at large.
READ THE FULL FISERV REPORT HERE