PingPong and Uncapped offer online sellers cash advances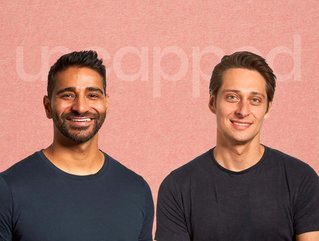 Uncapped's founders Asher Ismail (left) and Piotr Pisarz.
Through a new partnership with fintech lender Uncapped, PingPong Payments will offer online sellers capital advances ranging from €10,000 to €10mn.
Chinese payments processor PingPong Payments has teamed up with fintech lender Uncapped in a partnership that will allow PingPong's customers to gain access to a capital advance.

PingPong's ecommerce customers will be able to secure between €10,000 and €10mn through Uncapped, which lets businesses borrow money against their future revenues without having to give up an equity stake. Applicants will need to have at least six months of trading history and be generating €10,000 in monthly revenues already.
PingPong Payments says the capital will make it easier for online sellers to expand their business, with financial liquidity often becoming a problem. "The opportunity for a fast and low-cost financing channel is a great way to increase the chances of the merchants' success," the Hangzhou-based payments provider says.

'A meaningful offer' for PingPong's customers
Chunhe Zhang, Managing Director of PingPong Europe, says: "With Uncapped, PingPong is bringing a meaningful offer to PingPong customers for them to receive fast funding support, which would be key to their commercial success in the ecommerce world. The partnership is a milestone signifying PingPong's new steps to full scope services for ecommerce sellers in Europe."

Uncapped CEO Piotr Pisarz adds: "We're thrilled to launch our strategic partnership with PingPong, a global leader in online payments. Our collaboration provides merchants with payment methods, tools, and capital they need to scale. Uncapped exists to help founders win, and our combined offering will allow entrepreneurs to do just that."