Financial Services (FinServ)
Fintech lender TP24 secures £345m for SME revolving credit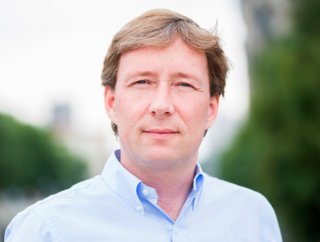 TP24 founder Niels Turfboer believes the money "will really make a difference" to SMEs.
Fintech lender TP24 has secured itself £345m in debt funding, which will allow it to extend its revolving credit facility to more SMEs in three countries
Fintech lender TP24 has raised £345m in debt funding led by Barclays and M&G Investments, allowing it to offer flexible credit to small-and-medium-sized businesses (SMEs) in three markets.
The funding includes £200m in warehouse financing from Barclays and £40m in mezzanine funding from M&G, which will be used to lend to SMEs in the UK and the Netherlands. An additional £105m has been made available by Barclays for lending in Australia.
Founded in 2018, TP24 offers a revolving line of credit based on the value of a company's outstanding B2B invoices, allowing them to tap into their business value as a way of securing new working capital. Depending on the size of a firm's debtor portfolio, TP24 can provide between £250,000 and £5m in flexible credit equivalent to 80% of the value of their invoices. It typically takes a couple of weeks for firms to be set up with their new line of credit, and in return businesses just need to create an automated integration with their existing accounting software such as Xero or Intuit Quickbooks.
The new capital secured by TP24 will be a "big boost" for SMEs in the three countries, the fintech says. Macroeconomic challenges and rising costs have put pressure on many SME budgets, increasing the need for working capital. But traditional lenders have also become more cautious, making it harder for smaller firms to get the rocket fuel they need to take off.
SMEs face 'unprecedented' cash flow problems
"We are pleased and proud to announce these agreements today," says Niels Turfboer, Managing Director of TP24 in the UK and the Netherlands. "The support from established parties like Barclays and M&G confirms the strength of our innovative product and the talent of our team, and gives us the opportunity to grow further.
"With the committed capital from Barclays and M&G, we can really make a difference to SMEs. Small-and-medium-sized businesses are facing unprecedented challenges that are impacting cash flow – from the cost-of-living crisis and soaring energy bills to high interest rates.
"TP24 has created a valuable service that can help overcome these pressures by providing the capital that companies need to manage their operation costs and to scale up successfully. With over 5m SMEs in the UK, these businesses are the backbone of the economy, and in the coming years, we will do everything we can to help as many SME entrepreneurs as possible realise their ambitions."
TP24 offers 'affordable and convenient' credit
Gordon Beck, European Head of Corporate and Sustainable Securitisation at Barclays, adds: "Barclays is pleased to support TP24 on its mission to provide innovative lending solutions to SMEs across the UK, the Netherlands and Australia. Progressive SME lending is critical to the health and success of many businesses, and TP24's solutions are tailored, affordable, and convenient. Barclays is proud to be partnering with TP24 as it leads this innovation on a global stage."
And Alexis Dussault, ABS Portfolio Manager of M&G, continues: "We are pleased to close this funding round with TP24. The product they offer to SMEs in the Netherlands and the UK will help them access affordable, flexible and fast financing to grow and support their business in a challenging environment. M&G is proud to contribute to the financing of the local and wider economy and to fund innovation with TP24's outstanding team."
******
For more insights from FinTech Magazine, you can see our latest edition of FinTech Magazine here, or you can follow us on LinkedIn and Twitter.
You may also be interested in our sister site,InsurTech Digital, which you can also follow on LinkedIn and Twitter.
Please also take a look at our upcoming virtual event, FinTech Magazine, coming on 18-19 October 2023.
******
BizClik is a global provider of B2B digital media platforms that provides executive communities for CEOs, CFOs, CMOs, Sustainability Leaders, Procurement & Supply Chain Leaders, Technology & AI Leaders, Cyber Leaders, FinTech & InsurTech Leaders as well as covering industries such as Manufacturing, Mining, Energy, EV, Construction, Healthcare, and Food & Drink.
BizClik – based in London, Dubai, and New York – offers services such as Content Creation, Advertising & Sponsorship Solutions, Webinars & Events.