Financial Services (FinServ)
NY Bank partners with fintech to support the underserved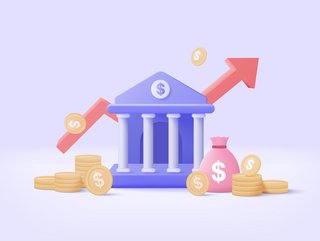 NY Bank partners with fintech to support the underserved
The Bank of New York Mellon Corporation (BNY Melon) has partnered with black-owned fintech startup MoCaFi, helping the underserved access bank services
The Bank of New York Mellon Corporation (BNY Melon) has partnered with black-owned fintech MoCaFi. Its Treasury Services arm will use MoCaFi's digital payment technology to support BNY Melon's government and corporate network to reach consumers disconnected from financial services.
Closing the racial wealth gap
By partnering with MoCaFi, the fintech believes BNY Melon is helping to close the racial wealth gap, providing families and individuals with cash assistance, financial programming and mobile banking.
MoCaFi adds this latest partnership is assisting a reduction in unbanked households; where no member manages and checking or savings account; and underbanked households, where at least one member has a bank account but is unable to access banking services.
Up to 5.9m million households, or 4.5% of the US population were unbanked in 2021 according to a study from the Federal Deposit Insurance Corporation, while 14.1% of the US population is underbanked.
Speaking to Yahoo Finance, MoCaFi CEO Wole Coaxum notes: "It's a game changer in terms of new entrants in the market working with established players to reimagine bringing millions of people into the financial mainstream."
Lowering cashing fees
MoCaFi adds that connecting underserved populations to the banking ecosystem will help lower fees for underbanked Americans, who typically have to pay higher fees when cashing checks or purchasing money orders.
In addition, being underbanked makes it far more difficult to qualify for home loans and other types of credit, a challenge in emergencies. In 2018 it was reported that unbanked and underbanked Americans spent $3,000 per person on fees and interest.
To mitigate this, MoCaFi's platform offers banking account services that provide no-fee cash withdrawals at certain ATMs. This is in addition to connecting employees of BNY Mellon's clients to MoCaFi's disbursement programme, which provides financial services including disaster aid and payroll.
This latest partnership struck by MoCaFi comes after it recently raised US$23.5m in Series B funding.