Mobile wallets boost financial inclusion in developing world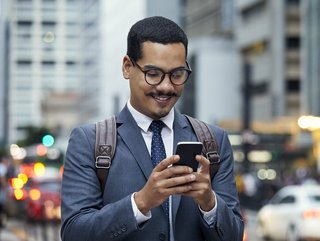 Migrant workers frequently send money to loved ones back home, known as 'remittances'.
Rosario Escarpita tells us about the importance of reducing friction in remittances as a way of improving financial inclusion in developing countries.
For most people in the developed world, mobile technology simply makes our lives easier, allowing us to pay at a store quickly and conveniently without pulling out a card. But in many low and middle-income countries, mobile money systems can make a much bigger difference in people's lives by providing access to basic financial services they would not otherwise have. A mobile wallet, for example, allows the user to receive a money transfer, pay for bills, or withdraw cash at authorised locations, among other things.
This can have a huge impact in places with limited access to financial services. There are 30 bank branches per 100,000 people in the US, more than twice that of Latin America. In the case of ATMs, the gap widens to three times the number in the US than in Latin America. The World Bank estimates that only 55% of Latin American adults on average have a bank account.
Improving access to a basic account for these unbanked people is a crucial first step in reaching broader financial inclusion goals and helping more people lift themselves out of poverty. Fortunately, governments in low and middle-income countries around the world, like Brazil and Colombia, are starting to understand the critical role access to financial services plays in economic development and they are moving to address the issue.
Cross-border money transfer companies like Ria Money Transfer maintain extensive physical networks so we can serve people everywhere, whether they have a bank account or not. With the second-largest network in the world, at Ria we understand how critical that infrastructure is. We also see that the shift to digital alternatives is helping more people enter the financial system for the first time and increasing the delivery methods money transfer operators can offer.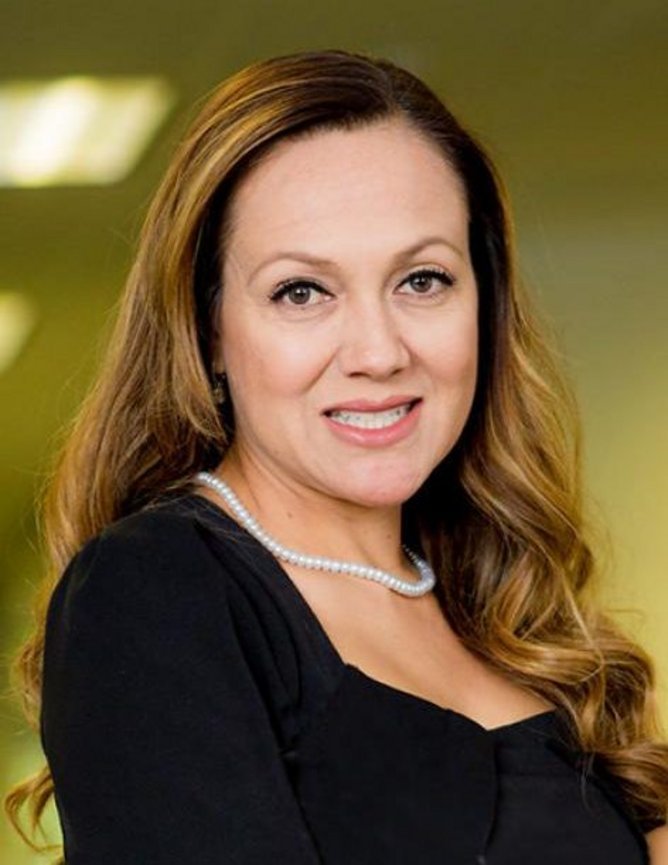 Rosario Escarpita is Managing Director Americas for Ria Money Transfer.
Mobile wallets and their impact on remittance flows
Access to financial services is key to reducing economic inequality, as are the cross-border remittances that support many families and communities in low and middle-income countries. Many international migrants feel a deep obligation to consistently support the people they leave behind.
The money they send back home – remittances – is often a critical lifeline for their families. International remittances to low and middle-income countries were over US$600bn last year and are expected to grow to US$630bn this year, far exceeding development aid provided to those countries.
The remittances received from family members abroad keep food on the table for families, improve the educational opportunities of many children, allow people access to healthcare, broaden resources available to small farmers, and help support small-scale businesses whose growth would otherwise be limited due to credit constraints. In developing countries where workers are abundant but have few opportunities for formal employment, remittances get people started on the path to self-employment. The evidence is strong that remittances help alleviate poverty for recipient families.
The impact of remittances goes further and can even improve the economic prospects of entire countries. In extreme cases, such as El Salvador and Honduras, remittances make up more than 25% of GDP. It is not unusual for remittances to contribute more than 10% of GDP for many low-income countries.
Remittances are considered so critical that during the pandemic, countries declared money transfer an essential service so that customers could continue to send and receive money, despite lockdown restrictions.
Reducing the technological gap in financial services
Covid-19 hit the economies of developed countries so hard that analysts predicted remittances would drop 20%. Actually, the opposite happened. Globally, remittances to low and middle-income countries increased nearly 1% in 2020 and grew 8% in 2021. In Latin America they were up 25% last year to US$131bn. Remittances to the region hadn't grown that much since 2003, when a 30% increase was registered.
What has changed about the flow of remittances into low and middle-income countries is that more pay-outs are being made to mobile wallets and directly to bank accounts. The forced lockdowns and travel restrictions during the pandemic brought on an enormous surge in technological adoption globally and started to turn the tides for Latin American countries that had been lagging behind other regions in terms of financial inclusion.
In recent years, several Latin American countries have been working to reduce the technological gap in financial services. They are lowering barriers to entry and helping overcome regulatory hurdles by setting up sandboxes and creating specific programmes to help fintech firms navigate the regulatory and supervisory environment.
Colombia's Financial Superintendency has been improving regulation and monitoring and promoting the financial sector among the general public, as well as implementing initiatives to foster the fintech sector.
In Brazil, the central bank launched an instant payments platform called Pix in late 2020 that allows money transfers day or night, without requiring credit or debit cards or confidential information. It is also free of charge for individuals. All financial institutions in Brazil are connected to Pix and it is a huge success. Ria launched service into Pix in June of last year and growth in transfers through Pix each month has been double-digit ever since.
Aid payments expanding role in financial inclusion
In many cases, it was the digitisation of aid payments during the pandemic that started to open a door to the financial system for many people. Nearly 60 low and middle-income countries as well as international relief organisations and NGOs have used digital payments to deliver emergency relief during the pandemic.
Brazil's government used Pix to distribute Covid-19 relief aid, resulting in 70 million new accounts in a country that has an estimated 34 million unbanked adults. In Colombia, the government started to distribute emergency benefits to mobile wallets in March of 2020 and continues to pay subsidies to wallets. This is encouraging Colombians to join the financial system. The number of Colombians with a bank account grew to 86% in the first half of 2020, up from 82% at the end of 2019. 12 years ago, the IMF estimates that only half of Colombians had access to any kind of financial product. In the case of Ria, we're seeing impressive growth in mobile wallet payments in Colombia.
Fast, seamless cross-border payments
The high demand for technology that resulted from the pandemic boosted technological adoption all over the world. This meant that technology that already existed but had not been implemented at scale was suddenly in high demand due to lockdowns and social distancing. This accelerated several trends in the payments ecosystem overall and changed what people expect from digital payments services.
Consumers and businesses are now demanding faster, easier and more affordable payment alternatives. As a result, authorities in several countries have recently created or are working on introducing real-time payments schemes for domestic payments. There has also been progress on the international front with real-time payments schemes being created between pairs or groups of neighboring countries. Much work remains, however, to speed up cross-border payments for everyone.
Meanwhile, technology brings speed to cross-border transfers and is helping bring down the cost as well. The digital expansion of money transfer operators means a greater number of bank accounts and mobile wallets can be reached in more remote parts of the world through a wider variety of channels than ever before, providing more people with the tools to help them build a better future.
About the author: Rosario Escarpita is Managing Director Americas for Ria Money Transfer, one of the largest money transfer companies in the world. She is responsible for the development and expansion of Ria's products, services and network in the Americas. Escarpita has more than 18 years of experience in the money transfer industry, joining Ria in 2010 and previously serving as Vice President of National Sales for GroupEx Money Transfer.