Mobile banking fintech NorthOne bags $67mn in Series B round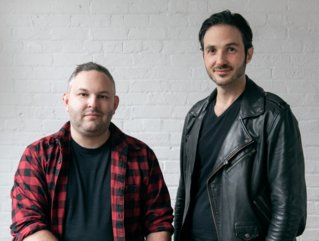 NorthOne was founded in 2016 by Justin Adler (left) and Eytan Bensoussan.
Mobile banking fintech NorthOne has secured US$67mn in funding despite "one of the worst fundraising environments", bolstering its position among SMEs.
Mobile banking fintech NorthOne has raised US$67mn towards its ambition of becoming "the digital finance department powering every small business in America".
The Series B raise is in spite of "one of the worst fundraising environments since 2008", the company says, and includes a range of both new and existing investors. They include Battery Ventures, Ferst Capital Partners and Next Play Capital alongside angel investors Don Griffith and Drew Brees.
It brings the total amount raised to date by NorthOne to more than US$90mn. The New York-headquartered fintech will use the money to build new working capital and credit products to support SMEs during difficult times, as well as introducing faster and more convenient payment solutions for entrepreneurs. Founded in 2016 by Eytan Bensoussan and Justin Adler, the firm already provides its financial tools to 320,000 small enterprises – and claims there are 33mn small businesses in the US that have been underserved by traditional financial institutions for decades.
NorthOne making entrepreneurship 'accessible to anyone'
NorthOne Co-Founder and CEO Eytan Bensoussan says: "Through an obsessive focus on our customers' needs, we've been able to predictably build a business banking experience that unlocks an incredibly strong product-market fit. As our customers grow, their problems evolve beyond the bank account. By connecting the data layer between accounting, receivables, payables, lending, payroll – all the financial operations – and the bank account ledger, we can provide a transformative offering that's always felt out of reach for our customers: a world-class finance department built for their business."
His fellow Co-Founder and NorthOne's COO, Justin Adler, continues: "We founded NorthOne to solve big problems for small businesses. 50% of small businesses in America fail over a five-year time horizon, and the majority of those failures are due to financial mismanagement and a lack of financial systems and controls. Our team is proud to be able to de-risk entrepreneurship and make starting and running a successful small business accessible to anyone."