Financial Services (FinServ)
Mexican education fintech Mattilda raises $19m in funding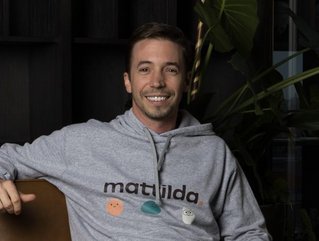 Mattilda CEO Jose Agoté celebrated the backing of 'high-level global investors'.
Mattilda, a Mexico-based fintech that provides financial tools to private schools, has raised US$19m in funding to secure wider growth in Latin America
Mattilda, a Mexico City-based startup offering fintech solutions to schools and colleges, has raised US$19m in Series A funding led by the likes of GSV Ventures, FTC and Dila Capital.
The company wants to use the money to expand its platform outside of Mexico, its home market, and capture a larger share of the entire Latin American region.
Mattilda provides a single finance platform for schools that allows them to save time and improve collection rates in their institution's finance function, allowing teachers and school administrators to focus on doing what they do best – educating their students.
The latest round of funding continues a rollercoaster of fundraising for the fintech; just nine months ago, it announced a US$10m seed funding round, which was followed up four months ago by a US$10m credit facility secured with Addem Capital.
Jose Agoté, CEO and Co-Founder of Mattilda, says: "We are very happy with the result of our Series A and are excited to start this relationship with high-level global investors. We want to be the main administrative partner of private schools in Mexico and Latin America, helping with collections, payments, financing and administration."

Mattilda wants to be private schools' main partner
With many financial institutions facing a higher cost of operation, the Mattilda platform also extends some useful credit tools that could help the fintech's clients with short-term cash flow issues. These include flexible financing and credit without the need for mortgage guarantees.
Increases in the cost of energy, heating and food all impact schools – and, with wage growth underscoring a 5.2% headline rate of inflation, there is also the prospect of staff responding to the increased cost of living themselves by requesting wage increases. Keeping costs down, and collections up, is a vital way for schools to keep on top of their bills in this context.
Mattilda could have focused on public schools, whose administration and finance systems are usually decided centrally by either local or national government. State schools require a tighter control over expenditure as money comes directly from the taxpayer, but they are usually less agile and more reluctant to innovate with new suppliers. By contrast, private schools generate private funding which comes directly from admissions, meaning they have more resources to try out new systems – but they will still be relying on a return on their investment.
Private schools in Mexico are generally more abundant and less expensive than in other countries. In part, this is driven by demand; historic underfunding and poor attainment have made the public school system less desirable and less dependable – which is evidenced in Mexico placing in the bottom half of international rankings for mathematics, science and reading in the OECD's 2018 PISA rankings.

******

For more insights from FinTech Magazine, you can see our latest edition of FinTech Magazine here, or you can follow us on LinkedIn and Twitter.

You may also be interested in our sister site,InsurTech Digital, which you can also follow on LinkedIn and Twitter.

Please also take a look at our upcoming virtual event, FinTech Magazine, coming on 18-19 October 2023.

******

BizClik is a global provider of B2B digital media platforms that provides executive communities for CEOs, CFOs, CMOs, Sustainability Leaders, Procurement & Supply Chain Leaders, Technology & AI Leaders, Cyber Leaders, FinTech & InsurTech Leaders as well as covering industries such as Manufacturing, Mining, Energy, EV, Construction, Healthcare, and Food & Drink.

BizClik – based in London, Dubai, and New York – offers services such as Content Creation, Advertising & Sponsorship Solutions, Webinars & Events.