Financial Services (FinServ)
Low-code fintech platform Toqio raises €20mn in Series A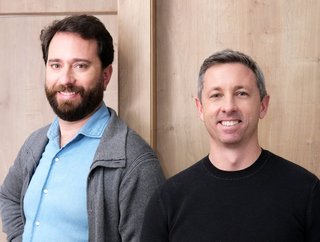 Toqio co-founders Eduardo Martinez Garcia (left) and Michael Galvin.
Fintech startup Toqio, whose low-code platform allows businesses to build and embed financial solutions in a matter of days, has raised €20mn in funding.
Low-code fintech platform Toqio has raised €20mn in Series A funding as it seeks to become the platform of choice for building new fintech solutions.
The round was led by AlbionVC with participation from Aldea Ventures and previous investors Seaya, Speedinvest and SIX FinTech Ventures. It also included a number of angel investors and a €1.3mn grant from the Spanish government's Centre for the Development of Industrial Technology.
Toqio was built to help the growing number of fintechs to build and launch new banking and finance solutions quickly and easily. Founders Eduardo Martinez and Michael Galvin took inspiration from Salesforce, which shows that companies don't need to build everything from scratch in order to improve on what they already have. The startup is one of a number of firms seeking to exploit SaaS to help break down the time and cost barriers associated with rolling out a new app, platform or service.
Toqio itself says it allows businesses to embed financial solutions in a matter of days, removing the need to build and manage complex software in-house. It has already secured a number of high-profile customers including Crealsa, Paysme, Blackstar Capital and MovePay.
Toqio 'bridging gap between financial services and outcomes'
Toqio Co-Founder and CEO Eduardo Martinez Garcia says: "After rapidly growing our team and entering the Spanish market, we'll now be broadening our focus within Europe, including expansion into France and Germany. This new funding round will enable us to keep evolving and delivering on our vision: we aim to become the world's premier fintech SaaS platform, giving our clients the ability to create, customise, and launch bank-grade digital finance solutions enriched by our marketplace of reputable and trusted partners."
Jay Wilson, Investment Director at AlbionVC, says: "​​We have been incredibly impressed by Toqio's growth to date and the exceptional quality of the SaaS business it is building. We are well aligned with the company's vision of bridging the gap between financial services and financial outcomes. The digitisation of finance is only just beginning and Toqio has a massive market to go after. Mostly, we have been incredibly impressed with Eduardo and Mike and the team they have built around them, and look forward to playing a small part to support them in delivering on their bold ambition."
And Alfonso Bassols, Managing Partner at Aldea Ventures, adds: "Toqio is in an exceptional position to grow further as the market continues to mature and more businesses recognise they don't need to build from scratch to deliver exceptional financial services to their customers. The business has accomplished a lot to date with clients across Europe, and we are eager to rally behind the Toqio team as they continue to scale in France and Germany."