Is demand for subscriptions defying cost-of-living crisis?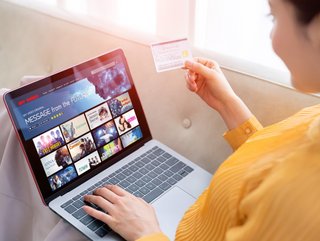 "For most subscription businesses, customer retention across all their channels, including native apps, banking apps and app stores, is a higher priority than acquisition", says Minna Technologies' Amanda Mesler
Research from Minna Technologies reveals consumer reluctance to cancel subscriptions despite economic pressures
Research undertaken by Minna Technologies – in partnership with FT Strategies and global market research firm Savanta – has revealed consumers are reluctant to cancel payment subscriptions despite the current cost-of-living crisis.
The report found that consumers are opting to upgrade or pause contracts, as opposed to cancelling them. While good news for subscription businesses, 92% still believe cost-of-living concerns are a threat to customer retention figures.
Subscriptions: the must-have mod-con
Despite fears over subscription payments being cancelled by consumers amid cost-of-living concerns, Minna's report suggests 86% of consumers would consider accepting a new offer on a subscription, and that 65% of all monthly account changes are related to upgrades instead of cancellations.
In addition, a supposed 72% of consumers would rather pause their subscription as opposed to cancelling it, but only 61% of subscription businesses offer payment pause solutions to customers. Minna notes, though, that 31% of those businesses not offering a subscription pause service plan to do so soon.

Subscription payments: the dawn of 'churn and return'?

While 54% of subscription businesses have seen subscriber numbers increase by one fifth over the last year, a marked 60% of those that leave return in six months. Known as the '"churn and return" phenomenon, these consumers capitalise on the subscription payments model to maximise content on a subscription channel before switching to another.
Added to this, regulators worldwide are aiming to enhance subscriber protections, simplifying cancellation processes. For example, in the UK, the Competition and Markets Authority will target "subscription traps", while the US Federal Trade Commission has proposed online cancellation options for recurring payment programmes.

Innovating subscription payments to boost retention
To demonstrate value in the present situation and capitalise on the ease of cancellations, nearly 50% of subscription businesses plan to invest in AI technology or API integrations with partners. This strategic move will aim to optimise growth potential, gain a competitive advantage, and attract and retain subscribers.
Amanda Mesler, Chair and CEO of Minna Technologies, says: "For most subscription businesses, customer retention across all their channels, including native apps, banking apps and app stores, is a higher priority than acquisition. Subscribers can benefit from enhanced flexibility, convenience, and control, unlocking greater value from their subscriptions – essential in the cost of living crisis.
"As subscription businesses face global macroeconomic challenges and evolving subscriber behaviour, demand, and regulations, the ability to constantly adapt to the ever-changing landscape is vital. Regulatory developments in the US and UK also highlight the importance of protecting consumers' interests in managing subscriptions. However, there is a growing optimism amongst subscription businesses in this rapidly changing landscape."

Janine Hirt, CEO of Innovate Finance, adds: "The fintech community is an excellent example of how companies can leverage the potential of artificial intelligence and open data. At the onset, sharing and leveraging data across stakeholders has been fundamental to the growth and success of fintechs.
"The industry has led the way in offering consumers personalised financial services, tailored to each and everyone's needs. The adoption of AI and the use of data for personalisation in financial products can help consumers and businesses to manage their spending in a more transparent and efficient way.''