Financial Services (FinServ)
India and the UK seek 'collaboration' on fintech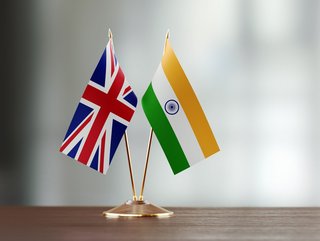 India and the UK held the second meeting of the India-UK Financial Markets Dialogue in London on 19 April 2023.
India and the UK hold their first official financial markets dialogue since 2017, welcoming the need to collaborate on fintech and data
A Financial Markets Dialogue meeting between India and the UK has been held to discuss shared views and potential collaborations in evolving fields of financial regulation.
Representatives from the Indian Ministry of Finance and HM Treasury were at the table, alongside independent regulatory bodies the Reserve Bank of India, the Securities and Exchange Board of India, International Financial Services Centre Authority, Insurance Regulatory and Development Authority of India, the Bank of England and the Financial Conduct Authority.
According to a UK Government release, parties discussed current risks in the financial sector and international developments on regulations for crypto assets. This news comes at the same time as the EU approved a new framework for crypto regulations called MiCA.

A regulatory collaboration
As well as crypto, discussions were held on regulating cross-border payments and updates on insurance, such as the UK's introduction of an Insurer Regulation Regime.
An exchange of knowledge regarding pension fund (PF) regulation was also touted, alongside investment opportunities by PFs and the development of technology-based solutions for Social Stock Exchange.

Furthermore, collaboration on sustainable finance between Indian and UK central banks was proposed alongside technical discussion on regulations for ESG rating providers.
A promising partnership
A strengthened collaboration on fintech between the UK and India is something observer Chris Kneen, Managing Director of UK & Ireland for software provider Provenir, says shows 'promise' for the future of the industry.

He notes: "The UK has long-standing and strong relationships with India, and this new report highlights how the two countries can continue that legacy but in the modern context of fintech.
"India is a natural partner for the UK, given its status as one of the most promising fintech markets in the world. The report's recommendation to develop the UK as a complementary source of capital for Indian fintechs thinking of going public is particularly exciting, as it presents an opportunity for UK investors to tap into the rapidly growing Indian fintech market."
India's rise in the global business landscape
For others, a collaboration between India and the UK points to a larger trend: the growing value of India's technology sector and its increased investment in infrastructure, after it recently overtook China to become the most populous country in the world.

Platform provider for startups, Innovation Park, released a statement on India's growing global influence: "India's rapid economic growth is largely attributed to its booming technology sector, innovative start-ups, and investment in infrastructure. Key factors propelling India's growth include a vast, young and skilled workforce, increasing urbanisation and an expanding middle class with increased purchasing power."

The company's CEO, Julia Vorontosova, spoke of the partnership opportunities India also offers the EU: "India's meteoric rise presents an extraordinary opportunity for the EU to engage with a rapidly growing market. This partnership is not just about numbers, but about building synergies that will define the future of business and investment for both regions."