EU approves new framework for crypto regulations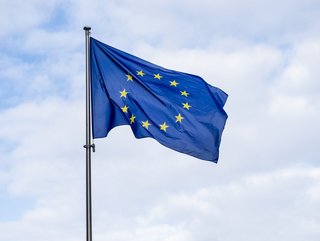 The EU Parliament passed MiCA on 20 April 2023
EU lawmakers have passed the Markets in Crypto Act (MiCA) to introduce new requirements on cryptocurrency platforms
The European Parliament has passed the world's first comprehensive framework for regulating cryptocurrency platforms, voting through the Markets in Crypto Act (MiCA) with 517 votes in favour and 38 against.

The legislation aims to reduce risks for consumers buying crypto assets, placing liability on providers if investors lose their assets.
Securing the market and consumers

Transaction authorisation and supervision are among the areas of operation that MiCA will regulate, with token issuers and traders needing to ensure transparency with consumers when the regulations pass into law in 2024.
Furthermore, the new legal framework will aim to support market integrity by regulating public offers of crypto assets, while including measures to mitigate against money laundering and the financing of terrorism.

Per MiCA, the European Securities and Markets Authority has been asked to set up a public register for non-compliant crypto assets that operate in the EU without authorisation.

EU a step ahead

Being the first major market to regulate crypto asset transfers, the EU is a step ahead of other large crypto markets in installing safeguards for investors.

Lead member of the European Parliament (MEP) for MiCA regulation, Stefan Berger, says: "This puts the EU at the forefront of the token economy with 10,000 different crypto assets. Consumers will be protected against deception and fraud, and the sector that was damaged by the FTX collapse can regain trust.

"This regulation brings a competitive advantage for the EU. The European crypto asset industry has regulatory clarity that does not exist in countries like the US."

A 'landmark moment'

Being the first regulatory framework of its kind for the crypto industry, MiCA has been hailed as a "landmark moment" by industry observers like Nigel Green, CEO and founder of financial advisory deVere Group.

"[MiCA] signals the maturing of the market and underscores that cryptocurrencies are now mainstream. Crypto has now come of age in Europe as it is being brought into the regulatory tent and being held to the same standards as the rest of the financial system."

For Green, MiCA will help instil confidence in cryptocurrency markets and drive prices, attracting "more institutional investors who bring with them huge levels of capital, experience and influence".

EU in the digital age

Green's views were echoed by Antoni Trenchev, CEO and Co-Founder of Nexo, who claims MiCA reflects the EU's wider transition into the digital age.

"Digital assets have long needed a regulatory framework that ensures a level playing field and provides vital investor protection. With MiCA's approval by the European Parliament, the crypto industry has finally had this affirmation.

"I believe that MiCA makes Europe fit for the digital age and will foster innovation and fair competition in the industry, leading to increased consumer and investor protection and overall financial stability."