Financial Services (FinServ)
Ghanaian fintech Fido secures US$30mn in Series A funding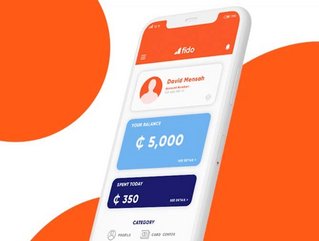 Ghanaian fintech Fido has secured US$30mn in Series A funding led by Fortissimo Capital and Yard Ventures with a view to new products and future expansion.
Ghanaian fintech Fido has raised US$30mn as part of its Series A funding round led by investment firms Fortissimo Capital and Yard Ventures.

The investment will support the Accra-based business as it aims to roll out new products and gear towards future expansion throughout Africa. Founded in 2013, Fido is striving to build a neobank that will give more than 350mn adults in sub-Saharan Africa access to credit lines and other financial services – something which historically has been a problem.

Its autonomous banking system uses machine learning (ML) models to make real-time credit and fraud decisions based on proprietary data. To date, the company has disbursed more than 1.5mn loans with a value in excess of US$150mn, serving around 340,000 customers in the process.

Providing access to financial services where it lacks most

It's a rapid development for the fintech, which only closed its €500,000 seed round – led by investment firm European Development Finance Institutions (EDFI) – back in March.
Fido CEO Alon Eitan was quoted as saying: "What we are seeing in the market today is a segment of customers, who are mostly small entrepreneurs, that don't really have access to traditional banking systems… we see an opportunity to offer these customers, who are outside banking systems, savings products that are fully digital and very easy to use.
"Customers will be able to deposit from mobile money, cards and even cash, and we receive attractive returns on those savings. Our payments product will be layered on top of existing payment rails, as we want to create interoperability between all the different payment rails that are popping up in different countries today."
The company is based out of Accra, which, though traditionally overshadowed by continental neighbours like Lagos and Nairobi, is asserting a place for itself as an emerging fintech hub. The largest city in Ghana, it is home to more than 40 different fintechs including Fido, digital rails fintech Zeepay and SME funding platform OZÉ. Between them, the three fintechs have now raised almost US$45mn in funding.