Financial Services (FinServ)
Future of banking: tracking your environmental impact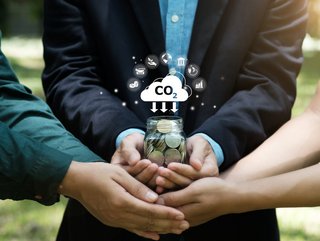 Tink's UK & IE Banking Director Tasha Choudan says "now is the time to ramp up customer engagement to ensure people know how to easily access" environmental tracking tools
Research from Tink reveals 40% of consumers would like to track their environmental impact through a service provided by their bank
European open banking platform Tink, a subsidiary of Visa, has revealed that 40% of consumers surveyed would like to track the environmental impact of their purchases in a service provided by their bank.

However, Tink's data reveals only 24% of banks currently offer the tools to do this.
The benefits of sustainable banking
Tink's report highlights a significant gap in the market for fintechs to innovate solutions that track the environmental impact of individual purchases, with just 17% of banking customers having access to sustainability tools.

What's more, Tink's study suggests 28% of surveyed customers would switch to a bank that provided tools for tracking their carbon footprint.

Evidently aware of consumer interest in carbon footprint tracking, around 30% of banks have said they would like to offer tools to track environmental impact. However, these institutions currently have no plans to do so.

Barriers to carbon footprint tracking adoption
While these figures imply that banks could do more in order to get carbon footprint tracking off the ground, customer understanding of carbon tracking metrics may be holding this innovation back.
Consumers may ask: how do you track a carbon footprint? What defines a calculation for a carbon footprint metric for purchases made?

Speaking to FinTech Magazine at the Innovate Finance Global Summit (IFGS) 2023, Anisha Mohil, Impact & Sustainability Manager of ecolytiq – a partner of Tink – notes: "There are some barriers to adoption as consumer spending is always connected to some sort of emissions value or impact on the climate."
With this in mind, it's important to question the impact environmental tracking solutions could have on the health of the economy; could it prompt a downturn in global consumer spending?

Knowing your environmental footprint is a right
Despite the barriers which may be holding banks back from adopting carbon footprint tracking tech, Mohil believes "consumers have a fundamental right to know not just the monetary price tag of what they're buying, but also the climate price of whatever they're buying."
Furthermore, Tink's UK & IE Banking Director, Tasha Chouhan, says customer drive for environmental impact tools at banks will help drive the proliferation of this innovation.

She says: "It's great to see such high numbers of customers wanting their banks to help them to make more sustainable choices, and even better to see that many banks are already starting to deliver on this demand.
"For the forward-thinking banks who are already offering carbon tracking tools, now is the time to ramp up customer engagement to ensure people know how to easily access these tools. Those who do will be in a strong position to deliver on expectations and win loyalty from both existing and new customers."
It looks like banks may be waiting for the opportune moment to invest in this technology, with 51% surveyed by Tink saying they plan to maintain or increase investment in sustainability-related tools.
Anticipating an impending boom in environmental tracking technology as a banking service, Chouhan adds: "It is vital that banks don't miss the chance to compete on their sustainability proposition and in turn, foster better engagement with their customers.

"But there's a bigger prize to be won here. By driving the uptake of these tools to help customers better understand and manage their carbon footprint, we have an opportunity as an industry to play our part in creating a more sustainable future for everyone.
"This is why we collaborate with climate engagement solutions like ecolytiq, to make it simple for banks to plug in sustainability services and meet their customers' needs."