Financial Services (FinServ)
Mohil on the environmental connection with how we spend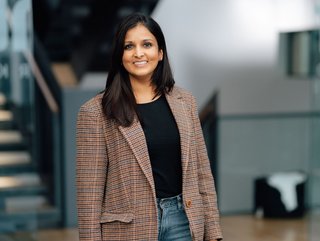 Anisha Mohil of ecolytiq speaks to FinTech Magazine at IFGS 2023
FinTech Magazine met up with ecolytiq's Anisha Mohil at IFGS 2023 and spoke about the need for the fintech industry to be environmentally responsible
Anisha Mohil, ecolytiq's Impact & Sustainability Manager, spoke to FinTech Magazine at the Innovate Finance Global Summit (IFGS) 2023, where she discussed the company's role as a supplier of environmental solutions for the fintech industry.
"I think there's growing recognition around the benefits of partnering with a company like ecolytiq. More people are beginning to connect the dots between the environment and how we spend. And naturally, as financial institutions, we're dealing with all that data. We know how people are spending but historically that data has not been used to fight climate change – that's until now."
Using data for environmental good
For Mohil, leveraging the data solutions that fintechs have can be very important in understanding the statistical impact and damage that is happening to the environment.
She adds: "There's a natural connection there that we can make to get very clear, transparent understandings of where people are creating emissions. Our mission is to see how we can create more incremental change in this way, by using financial interfaces and banking interfaces.
"So I think that's exciting because there wasn't always a lot of education around where emissions were coming from, from the consumer perspective. But now with more digital technologies, there is a lot more honesty around it. It becomes a lot more tangible when you can add a numerical figure to your emissions."
ecolytiq's mission
Discussing ecolytiq's role in leveraging the tools used by fintechs to gather data, Mohil expands on the company's mission – to improve consumer knowledge on how to be more sustainable.
"The entire mission of ecolytiq came out of some key observations. It's estimated about two-thirds of indirect and direct global emissions are the result of consumer purchasing decisions and their behaviours around how they purchase products. So it's how people buy things, what they choose to buy, how they use them and how they dispose of them.
"The thing is that a lot of consumers want to be more sustainable, but they don't know how to get started. There are some barriers to that because consumer spending is always connected to some sort of emissions value or impact on the climate. But we think that consumers have the fundamental right to know not just the monetary price tag of what they're buying, but also the climate price of whatever they're buying."
The role financial institutions can play
With consumers wanting to know the climate "price" of the products they're buying, Mohil reiterates the highly valuable role financial institutions can play in telling consumers the cost to the environment their purchases have.
She notes: "What's cool is that financial companies and institutions can play a role in offering products that educate consumers. We see that consumers want to have greener financial products, there's a demand for them. A lot of companies now are using that as an acquisition tool or retention tool, and a way to also engage consumers and have them on their platforms longer.
"We've also seen that you can build new products around that. For example, creating rewards programmes that incentivise reducing your emissions. I think there's a lot of exciting potential there. We're using science behind all of our solutions, such as concepts around applied behavioral change to create our content. The positive results from this are great because it helps validate what we're trying to do."