Financial Services (FinServ)
Fintech mortgage broker Tembo appoints new Board Chair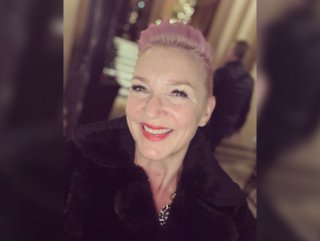 Tembo, a UK-based fintech mortgage broker that lets family and friends offer a leg up onto the property ladder, has appointed Jenny Watts as Board Chair
Tech-focused mortgage broker Tembo has appointed experienced mortgage industry executive Jenny Watts as the new Chair of its Board.
Watts brings more than 30 years' experience to the role, having previously held senior roles at businesses including Metro Bank, Molo Mortgages and Habito. She joins the UK-based company at a pivotal time: Tembo enjoyed record sales last year as a continuing affordability crisis in the housing sector forced consumers to seek out innovative companies.
Tembo allows mortgage borrowers to supplement their income or deposit by formally enlisting help from family or friends, allowing more people to take their first steps onto the property ladder – even if they couldn't afford to do it alone. The company's smart decisioning technology helps people discover the family assisted mortgages and specialist schemes they are eligible for, increasing their budgets by 27% on average.
Founded in 2020 by finance and technology expert Richard Dana, it has received a slurry of awards for its alternative approach – including the UK's Best Mortgage Broker and Best Newcomer at the British Bank Awards in 2022. It is backed by the likes of Aviva, having raised around US$3.5mn in seed funding to date.
Tembo 'making the dream of home ownership a reality'
Jenny Watts, the new Board Chair at Tembo, says: "I am delighted to be appointed as Chair at Tembo. Richard and his talented team are on a mission to help get more people onto the property ladder, which is something I am very passionate about.
"Never have those entering the property market had a greater need for a helping hand in terms of bridging the intergenerational wealth gap. 2023 is set to be a very challenging year economically so Tembo is well placed to provide this niche service and I feel lucky to be on this journey with them."
Richard Dana, Founder and CEO of Tembo, adds: "We are hugely excited that Jenny has joined Tembo as our Board Chair. Her skills and experience will be invaluable as we forge ahead and continue to create solutions that will make the dream of home ownership a reality for more people."