Financial Services (FinServ)
Digital mortgage lender Nesto raises over $50mn to expand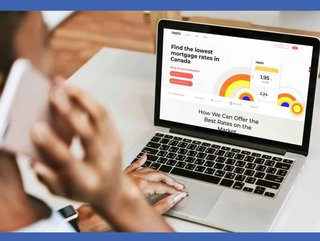 Canadian digital mortgage lender Nesto has secured CA$80mn (US$58mn) in Series C funding, allowing it to roll out its flagship Mortgage Cloud to partners
Canadian digital mortgage lender Nesto has secured CA$80mn (US$58mn) as part of an 'oversubscribed' Series C funding round led by IGM Financial.

The company, which is based in Montreal, is on a mission to empower partner lenders to improve and streamline their mortgage lending through the Nesto Mortgage Cloud. Nesto intends to offer the Mortgage Cloud to financial institutions in order to support their ongoing modernisation efforts and search for greater efficiency. Nesto hopes the move will diversify its customer base and revenue streams, strengthening its position within digital mortgage lending.
The Series C funding round will enable the firm to further develop its proprietary technology, expand its marketing capabilities across Canada and launch the Mortgage Cloud in full. As well as IGM Financial, a mix of new and existing investors – including Diagram Ventures, Portage, BMO Capital Partners as well as the National Bank of Canada's corporate venture capital arm.
Funding allows Nesto to lend to more Canadians
"This investment from renowned financial institutions like IGM Financial, National Bank of Canada and BMO Bank of Montreal validates the hard work accomplished by Nesto's team in the last four years," says Nesto CEO and Co-Founder Malik Yacoubi. "The new round of funding will help us further develop best-in-class technology and service more Canadians through partnerships with financial institutions."
James O'Sullivan, President and CEO of IGM Financial, continues: "We're very pleased to deepen our relationship with Nesto by investing in this dynamic and growing company. Both our organisations are committed to transparency, digital enablement and enhancing Canadians' access to homeownership."
It is the first time Nesto has raised a series round since June last year, when it secured CA$76mn in a Series B round led by angel investors Michael Paulus and Michael Rowell – both of whom return as investors in this round. In total, the fintech lender has raised in excess of CA$165mn in finance to date.