Financial Services (FinServ)
FinTech LIVE London returns with packed show this November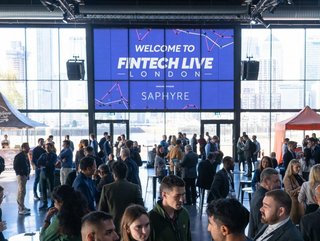 Over 3,000 people attended the hybrid event online or in-person in 2022.
FinTech LIVE London – the leading event in fintech, banking and financial services – is back with some top speakers and an action-packed agenda
London's leading event in fintech, banking and financial services – FinTech LIVE London – returns this November at a brand new venue.
The must-attend hybrid conference will take place on 8th and 9th November at London's QEII Exhibition Centre in Westminster, the beating heart of the capital's political and regulatory scene.
More than 1,500 attendees will descend on FinTech LIVE London during the two days, with an additional 2,500 dialling in remotely to the virtual stream. There will be 60 keynote speakers, 25 global sponsors and this year's event will mark the inaugural Global FinTech Awards, which will recognise the great and good of our industry.
Attendee passes are free, giving you unfettered access to both days of the event, as well as on-demand content for 30 days after the event for in-person attendees. Regardless of whether you can make it to London, both options offer great networking and matchmaking opportunities including a face-to-face drinks reception and virtual networking space.
Register now: Save your place at FinTech LIVE London 2023
Who is speaking at FinTech LIVE London?
We know you're eager to find out who will speak at FinTech LIVE London this year. We're just putting the finishing touches on our speaker lineup, but we're very excited to share with you the names of some of our confirmed guests.
From banking and fintech, we will have:
Matthijs van Voorst, Strategic Partnerships Director at ABN Amro
Jason Maude, Chief Technology Advocate for Starling Bank
Aman Behzad, Managing Partner at Royal Park Partners
Rob Zelinka, Chief Information Officer at Jack Henry & Associates
Alexander Orechoff, Head of Financial Services for Worldpay
With two separate stages, there's no shortage of opportunities to highlight leading voices from the worlds of fintech and insurtech. If you would like your company to be considered for a speaker slot, please get in touch with us about speaking opportunities.
How can I attend FinTech LIVE London?
Whether you can make it to London in person or not, it doesn't matter; we would still love to see you at FinTech LIVE London 2023. A range of free attendee passes are available, including hybrid access for those wanting to attend at the QEII Exhibition Centre. There are also virtual passes available for delegates who can't make it to London.
Finding the QEII centre is easy. It's right in the heart of Westminster, not far from Big Ben and the Houses of Parliament. The closest London Underground station is Westminster, which is a four-minute walk away from the venue. The nearest airport is London City, which is 30 minutes by taxi or public transport.
How can I find out more information?
We will release much more information about speakers, agendas and other important information closer to the time. Remember, the event itself takes place from 8-9 November – but registration is open now! Don't leave it too late and forget to save your seat.
If you would like to sponsor the event, you can download the FinTech LIVE London sponsor deck from our website or speak to our sales team, who will be happy to help.