Financial Services (FinServ)
Fintech Frontiers: Vilnius and the fintech boom in Lithuania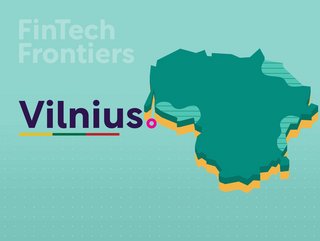 We continue our series exploring the world's emerging fintech hotspots with a trip to historic Vilnius, the centre of Lithuania's fintech boom.
Move over Frankfurt, London and New York. The world may have its traditional financial centres, but a new group of cities is staking its claim as fintech hubs. They are the Fintech Frontiers, tearing up conventional wisdom about where in the world a large startup should be located. Like the frontiersmen of the Wild West, they are pushing the boundaries of the fintech landscape and shining a light on new cities that deserve to be discovered.

In this series, we take a look at some of the most unexpected and underrated cities playing host to fintech innovation. A couple of weeks ago, we covered Tallinn in Estonia. Knowing the Baltic rivalry is strong, we decided not to wait too long before we covered neighbouring Lithuania and the heart of its fintech scene, Vilnius.

Vilnius at the centre of Lithuania's fintech boom

By the end of 2021, there were over 260 fintech companies and counting in Lithuania. Vilnius is a vibrant, innovative city that relies on its mature digital infrastructure and highly educated talent pool for the foundation of its fintech success.

"One of the main factors attracting fintech businesses from an increasingly wide range of countries is Lithuania's talents," says Gintarė Bačiulienė, Head of Technology Team at Invest Lithuania. "Lithuania is fourth in the EU for young specialists (aged 18-34) joining the ICT sector. 85% of them have high proficiency in English. Moreover, talents here are multicultural and diverse: 41% of our surveyed fintechs claimed to have an international team and 75% have women at the executive level (exceeding 63% from last year)."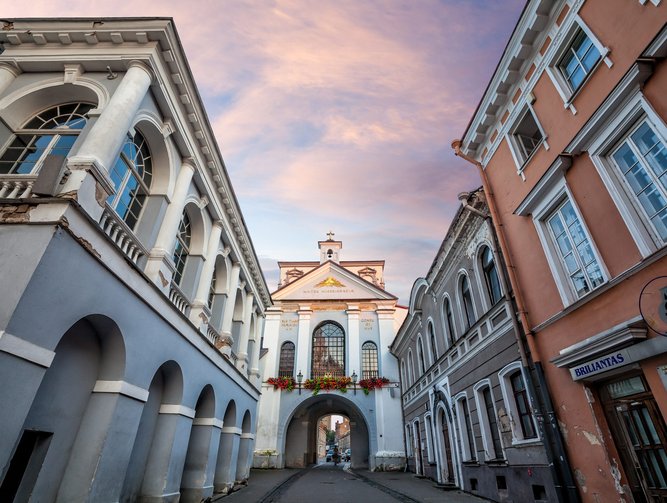 Since the inception of fintech 15 years ago, the Bank of Lithuania has adopted a progressive stance towards innovation in a bid to attract more inward investment into the country. A member of the EU since 2004 and part of the eurozone since 2015, Lithuania offers licensed companies access to almost 500mn consumers throughout Europe. It means that its capital, Vilnius, which can trace its history back 700 years, has a bright future driven by emerging technologies.
Bačiulienė says that the Lithuanian government also makes it easy to navigate through arduous business processes. "Lithuania's flat 15% corporate tax rate is one of the lowest in the EU and is in line with new guidelines by the OECD. This makes Lithuania a perfect place for headquarters operations," she says. "It is worth noting that Lithuania has leading digital infrastructure: we are fourth globally in Global Cyber Security, first for public wi-fi speed and third globally in digital skills availability. As companies scale, they benefit significantly from cost-saving opportunities, as grade A office space in Vilnius is almost eight times cheaper than in London."

Vilnius has an educated workforce on its doorstep
"Lithuania's fintech economy relies mostly on local talent," Bačiulienė continues. "There is a strong tech talent pipeline, whose quality is enhanced by the partnerships that IT and fintech businesses have with universities and business schools. Over 13,000 IT university students are on their way to becoming junior developers and about 26,000 business, finance and economic students are in training for other roles that are crucial to fintechs.

"Vilnius Tech and Kaunas University of Technology are the two main technology-oriented universities in Lithuania. At the same time, the highest-rated Vilnius University offers the widest selection of study programmes, attracting many Lithuanian and international students wanting to study finance, business, IT and engineering. More than 85% of ICT specialists in Lithuania hold a tertiary degree, making Lithuania's ICT workforce the most highly educated in the EU."
Invest Lithuania says that state-funded retraining programmes are helping to contribute towards the upskilling of the Lithuanian economy. About 2,500 specialists are retrained and upskilled privately every year, while the Ministry of Economy and Innovation has set a goal of 19,000 requalified specialists in high-demand roles by 2026.
Since declaring independence from the Soviet Union in 1990, the country experienced an initial dislocation that is typical of nations who have made the transition towards a free-market economy. In the last two decades, it has made considerable progress, growing GDP in absolute terms from less than US$8bn in the mid-1990s to over US$55bn in 2020.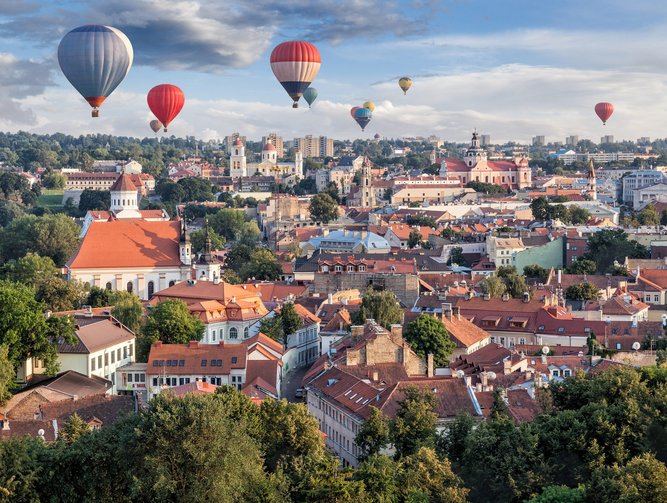 Among the country's biggest fintechs – rubbing shoulders with the likes of payment innovator Kevin – is Bankera. It was founded by the same three friends and business partners behind crypto exchange SpectroCoin, who wanted to break down the hesitancy that traditional financial institutions had towards crypto businesses. They founded Bankera to connect traditional finance with emerging crypto businesses by providing them access to payments, cards and other financial services.

Bankera Co-founder Vytautas Karalevičius sums up the state of Vilnius' talent pool: "Vilnius is home to a number of universities, including the country's best school of higher education, Vilnius University. Vilnius is also the largest city in Lithuania and thus has the country's largest and most qualified workforce. It is also home to the largest population of foreigners in Lithuania. This helps Bankera be in the centre of the most competitive job market."

Indeed, while many Lithuanian fintechs employ overseas staff remotely, the country has also had some success in attracting foreign workers. According to Eurostat, the number of foreign-born residents increased steadily between 2016 and 2020, while emigration halved over the same period. In 2019 and 2020 (the two most recent years that we have both sets of figures for), immigration outstripped emigration for the first time on record. It's a positive step for a country often disparagingly associated with a population exodus, particularly in the years after it joined the single market.
Foreign professionals attracted by 'supportive' Vilnius
"There are numerous initiatives being implemented to attract more international professionals," Gintarė Bačiulienė says. "Lithuania is now offering financial incentives of nearly €3,000 to each relocating highly qualified specialist, while companies are reimbursed for the expenses of searching for highly qualified staff abroad with incentives reaching up to €5,200." Vilnius also has a facility that acts as a comprehensive "one-stop shop" for newcomers, allowing them to obtain permits and pay taxes.

This has allowed local fintechs to attract young professionals, who are drawn to Vilnius by the lower cost of living and its reputation as a green city. Fintechs here also top up their workforce by recruiting some staff remotely, as Bankera's Karalevičius explains: "Around 20% of Bankera's employees are non-locals. We are ecstatic to be an organisation that employs people in various positions from all over the world, as this brings in perspectives and ideas that would not emerge in a homogenous team."
Lithuania facts
Population: 2.68mn

GDP per capita: US$36,700 (#51)

EPI English proficiency: High (#24)

Average download speed: 86.7mb/ps (#37)
For anybody thinking of starting a fintech business in Vilnius, the city is well-placed to provide networking and support. "Lithuania offers great conditions to get businesses up and running," Bačiulienė says. "The government is supporting startups via investment funds, grants and acceleration programmes. Additionally, there are opportunities to participate in competitions, crowdfunding, and applying for venture capital funds."

The city has a fintech co-working hub called Rockit Vilnius that serves as a meeting place for entrepreneurs and innovators. The country's fintech sector is represented by two different associations – Fintech Hub LT and Fintech Lithuania – and there is ample opportunity around Vilnius for people to network and share knowledge. For busy professionals shuttling in or out of the city, it is possible to get from central Vilnius to the airport gate in close to 30 minutes.
"Numerous businesses are willing to share their experience in various events – meetups, hackathons, discussions," says Bankera's Vytautas Karalevičius. "A significant concentration of VC funds and accelerators makes it easy to start new businesses. Local organisations, such as Infobalt and Fintech Hub, are contributing to the expansion of the market, while public institutions, such as the Bank of Lithuania and Ministry of Finance, are also fintech-friendly."
Smaller cities face a fiercer fight for top talent
Despite the positives, there are still things that Karalevičius would like to see improved in order for Vilnius to really consolidate its position as a fintech hotspot. "Even though operating in Vilnius helps us stay in the middle of the high-quality job market, the competition for employees is fierce, and the lack of talent is critical," he says.
"Tech companies and their talent acquisition teams work tirelessly to keep their employees happy and potential employees interested in their companies. The competition for new talent raises salaries to such levels that the city loses one of its competitive advantages – workforce affordability. We hope that the government, universities and businesses will join forces and do what is possible to increase the supply of skilled workers.
"What is more, public institutions are often unable to compete with the ever-growing businesses in terms of salary expectations. Consequently, the most talented professionals are working in the private sector. Thus, governmental institutions can only offer limited knowledge and resources when it comes to supporting young fintech companies in the development of their businesses."
Will fintechs inevitably move out of Lithuania?
A common theme running through our Fintech Frontiers series will be whether smaller tech hubs can realistically hold on to their most successful startups. Is it inevitable that, once a company scales, it will have ambitions that Vilnius just cannot match?
One such company that relocated is Ondato, a KYC compliance provider founded in Vilnius in 2018. Its Co-founder and CEO, Liudas Kanapienis, explains: "We decided to relocate our headquarters to the UK for a number of reasons. First, we wanted to put more of our attention on the market in the UK which, despite Brexit, is still the financial hub of Europe. The relocation of our headquarters also helped in attracting new team members. All this has helped us achieve a greater level of market penetration. Second, the regulatory environment is favourable for new business startups and VCs. Lithuania lags behind in this perspective; its legislative framework is not as flexible for attracting investments from VCs."

Invest Lithuania tells us that new fintech guidelines are currently being created by both public and private stakeholders to make it easier for fintechs to navigate the regulatory environment. It adds that the Bank of Lithuania regularly facilitates direct consultations, has set up a regulatory sandbox for fintechs, and was responsible for establishing an international-grade AML Centre that boosted Lithuania's fintech economy.

For Bankera, the plan is less about relocating and more about expanding, as Karalevičius explains: "Our organisation has been operating with a different fintech project in Vilnius for almost a decade, and we do not plan to relocate anywhere in the foreseeable future. As opposed to relocating, we expanded into different countries. We currently have offices or at least a fraction of our workforce not only in Vilnius but in the second-largest Lithuanian city, Kaunas, and other countries – Estonia, Spain, Monaco, and South Korea."