Financial inclusion & digital banking in Egypt & the Levant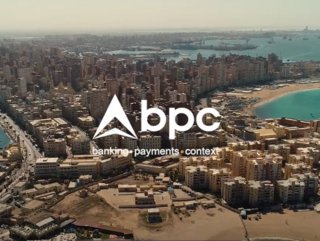 Creating a connected banking ecosystem is crucial in helping to create better financial inclusion, says BPC COO, Usama Elsayed
Financial services and banking in the Middle East and Levant has undergone massive shifts over the past two years. Usama Elsayed, COO of the global leading fintech company BPC, explains how the transformation is playing out in the MENA region.
With its core philosophy centred on 'bridging real life to digital banking and payments', BPC provides banks, processors, fintech's, transport operators and other ecosystem players with the right technology to create relevant services for their customers.
Egypt is one of the fastest growing payment markets in the region and has a population of 105 million inhabitants. This is more than 25% of the total population of the Middle East and North Africa region. Almost three quarters of the Egyptians are under the age of 40.
"It's a youthful population," says Elsayed. "And this means that those people are highly receptive of the digital economy." He points out that for online commerce, more than 70% of the Egyptian consumers are shopping more online now than before, since the start of the pandemic.
With an estimated unbanked population of 44 million people in Egypt alone, the task of improving the financial inclusion situation in the region is a challenging one. He explains, "Our motto is bridging real life to digital, and we have always had financial inclusion as a big part of our activities. We create technology for a purpose and we wanted to make an impact on people's lives."

New events on the horizon for BPC
BPC has transformed over the years from a payments player there to a digital ecosystem builder and already drives some marketplace initiatives in the Agri sector. The growth and direction of the company in future, will be very much guided by the ever changing demands of the consumer, he says.
Elsayed concludes, "We want to be a force to drive economic growth, people development, and creating win -win ecosystems. You will be able to see us where we feel we can make an impact in the world we live in."
Read the full Masria Digital Payments digital report HERE.