Financial Services (FinServ)
Fidelity buys automated equity management provider Shoobx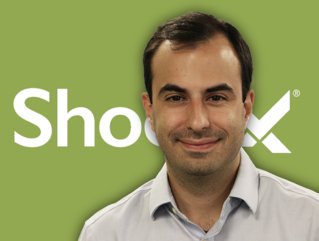 Shoobx's Jason Furtado says joining Fidelity "is just the beginning" for the company.
Fidelity Investments is firming up its existing partnership with Shoobx, which offers automated equity management operations and financing software
Fidelity Investments is acquiring Shoobx, a US-based provider of automated equity management operations and financing software for private companies of all sizes, up to IPO stage.
Shoobx will be integrated into Fidelity's Stock Plan Services business, which offers equity compensation plan recordkeeping and administration services to nearly 700 companies with over US$250bn in total plan value.
The two firms have been working together since 2021 as part of a strategic relationship that sees Fidelity and Shoobx combine solutions to provide a complete equity management solution to the private market. The agreement merges together Fidelity's expertise in equity compensation and benefits administration, along with Shoobx's equity management capabilities, board management tools, and data room solutions for the secure storage and sharing of important business information.
Fidelity acquiring Shoobx 'a natural next step'
Kevin Barry, Head of Fidelity Workplace Investing, says: "Given the success of our commercial relationship with Shoobx and the increasing demand from private companies to support them as they scale and grow, including helping their employees manage their financial wellbeing, acquiring Shoobx was a natural next step in our relationship.
"Together, we will accelerate the development of new and innovative solutions designed to help private companies confidently navigate the complex journey all the way through to an exit or IPO."
Jason Furtado, CEO and Co-Founder of Shoobx, continues: "Fidelity's financial strength, market leadership and unrelenting commitment to the client make this acquisition a perfect environment for Shoobx – allowing us to continue innovating to meet the complex needs of our existing clients, while thoughtfully accelerating our private market expansion. Joining Fidelity is just the beginning for what is going to be a long and rewarding journey for our clients and their employees, along with our own talented team."