Financial Services (FinServ)
Examining the rise of the fintech 'super app'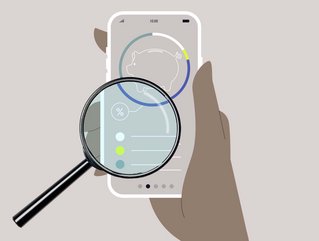 Fintech super apps are all the rage now – but are there any downsides?
Super apps are the banking buzzword of the moment – but what's the score, and why are these all-encompassing offerings becoming so en vogue?
Super apps are the territory of the user experience experts, who aim to keep customers engaging with their products, collecting data on their behaviours, and providing a better service than their competitors.
What is a super app?
Essentially, it's an online platform that offers personalised experiences through a series of mini apps that appeal to the company's customer demographic.
The mechanical way to describe a super app would be that it's the Swiss Army Knife of apps. It has a wide range of capabilities: ideally, a customer could visit and carry out an array of tasks through the platform without ever having to click away to another site. An example would be a banking app that could provide budgeting services, allow you to pay your taxes and utility bills, and also manage your insurance policies. It's multi-dimensional.
According to Jason Wong, Distinguished VP Analyst at Gartner: "It's more than just a composite mobile app or web portal. Superapps are built as platforms to deliver modular mini-apps that users can activate for personalised app experiences."
He goes on to say that software engineering leaders should determine whether a superapp aligns with their composable business strategies.
Who is using super apps?
According to an industry study by ReportLinker, an estimated 7.1 billion people globally use smartphones, and the rate is growing by 10% every year.
The adoption of smartphones has created the demand for super apps – not always for the best reasons. The Chinese government has embraced the concept, mainly because the country's leadership has long been keen on developing methods to interact digitally with its 1.8 billion inhabitants.
However, super apps also have a wide range of uses. For example, in January, the US- based fintech Medsi launched its new "fintech and healthtech proposition for customers in Mexico". The platform enables customers – a demographic that has a high number of citizens without any healthcare insurance options – to access healthcare through its unique payment gateway and telehealth offerings.
TMedsi offers a revolving line of credit that can be used by families for essential or elective health services and procedures. Once approved via an intuitive, three-minute application process, users can simply schedule disbursements, while Medsi pays the private doctor or clinic directly upon fulfilment via a QR code using the Medsi Credit app on their smartphones, available via Google Play or the App Store. It's simple, fast, low-cost, and provides a much needed service. So, what's not to like?
What are the downsides?
According to a recent report by the designer trade title UXDesign.cc, while super apps are considered a growing trend, the consumer marketplace is also treating them with a degree of suspicion.
There is, in general, a lack of consumer trust – especially regarding the collection of data and the rising power of the tech industry's ongoing issues with privacy and security.
Ani Ghanti writes: "It seems like every week there's a news story about a public trust slip-up from big-tech. Over the years, this has gradually eroded consumer trust. Contrary to my first point about the mobile-first generation in emerging economies, the developed economies have experienced the desktop era of the internet and have 'grown-up' with it over the last three decades.
"They're aware of the potential for security loopholes and data abuse from app providers. So, to convince users to adopt a super-app built by Google or Meta (or anyone else), the value proposition better be really compelling."
Super apps can provide broader services at lower costs
In the case of Medsi, the super app is already providing a valuable service to families who might otherwise have foregone the luxury of healthcare – and it's saving them money, too.
Speaking about the potential of combining fintech platforms with other offerings, Manuel Villalvazo, Medsi CEO and Co-Founder, explains: "The new offering is designed for the 55%-plus of Mexicans who belong to the informal sector or are new to credit, making strides towards true, incremental financial inclusion.
He continues: "There's massive, pent-up demand to be unlocked in Mexico, and we've generated even-higher-than-expected demand in just five months since operating commercially.
"With the availability of our savings-to-credit finance solution, a much broader set of customers can now gain access to the treatments and procedures they want via a different type of 'health-assurance' coverage that they completely own and control."
Villalvazo points out that Mexico has the second-highest out-of-pocket (OOP) healthcare spend worldwide, with a whopping 45% of OOP costs being covered directly by patients, making the country an outlier even within Latin America. The potential provided by the super app model therefore has far-reaching implications.