Crypto in 2023: What role are women playing?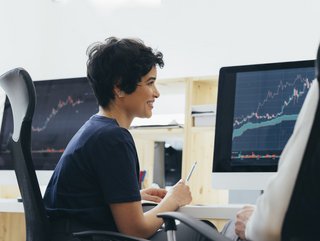 Forex Suggest: Female representation in senior positions at crypto firms stands at just 22.39% across the board, compared to 77.61% for men
Data from Forex Suggest says women make up just 6% of CEOs in the crypto industry. What is driving this 'bro culture' and how should women be celebrated?
Forex Suggest has analysed the top 50 crypto company founders to find only 6% of these have female CEOs.
This highlights a large disparity in the makeup of the crypto industry, which Forex Suggest believes will harm the industry in the long run.
Despite the industry's male domination, some companies do have a greater proportion of women in leading positions.
This includes Chainalysis, which has the highest proportion of women leaders (46.15%) compared to any other crypto or blockchain company.
Its female leaders include CPO Pratima Arora and COO Sari Granat, as well as the company's General Counsel and three departmental VPs.
Another notable inclusion was BitOasis, with 42.86% of its leadership made up of women.
Notwithstanding these outliers, female representation in senior positions stands at just 22.39% across the board, compared to 77.61% for men.
Crypto: Breaking into a male-dominated industry
Furthermore, when ranking the most influential crypto and bitcoin leaders, Forex Suggest found that the highest-ranked among these were men – notably Binance CEO Changpeng Zhao, Ripple Labs CEO Brad Garlinghouse and Coinbase CEO Brian Armstrong.
In comparison, the most influential female crypto leaders were ranked 15th, 34th, and 40th. These are, respectively, BitOasis CEO Ola Doudin, Kaiko CEO Ambre Soubiran and Elliptic CEO Simone Maini.
The story is much the same when it comes to crypto influencers. Elon Musk is the most prominent figure in the industry, while the highest-ranked woman – in 29th place – is Layah Heilpern. She has 564,100 X (formerly Twitter) followers to Musk's 129.4 million.
So, why the disparity? Are many women just not interested in a career in crypto, or are they not getting the opportunity?
Forex Suggest's research points to the latter. Figures show there are many women speaking about the industry in digital spaces – they just aren't getting enough exposure.
And, when analysing the crypto market in Vietnam, Forex Suggest found that 47% of the country's crypto companies were managed by women – the highest anywhere in the world.
The report suggests that Vietnamese culture is supporting female access to digital currency industries more than any other country; reflecting an issue of opportunity as opposed to interest.
Forex Suggest's claims of inclusivity in Vietnam can be backed up too. In 2022, the World Economic Forum's Global Gender Gap Report found that Vietnam scored highest when it came to economic participation and opportunity – something mirrored by the high participation of women in the crypto economy.
It is clear, then, that the remedy for low female employment in notable positions in the crypto industry is not to spark women's interest in the sector but to offer more opportunities and an equal distribution of roles.
******
For more insights from FinTech Magazine, you can see our latest edition of FinTech Magazine here, or you can follow us on LinkedIn and Twitter.
You may also be interested in our sister site, InsurTech Digital, which you can also follow on LinkedIn and Twitter.
Please also take a look at our upcoming virtual event, FinTech LIVE London, coming on 8-9th November 2023.
******
BizClik is a global provider of B2B digital media platforms that provides executive communities for CEOs, CFOs, CMOs, Sustainability Leaders, Procurement & Supply Chain Leaders, Technology & AI Leaders, Cyber Leaders, FinTech & InsurTech Leaders as well as covering industries such as Manufacturing, Mining, Energy, EV, Construction, Healthcare, and Food & Drink.
BizClik – based in London, Dubai, and New York – offers services such as Content Creation, Advertising & Sponsorship Solutions, Webinars & Events.