Cashflows CEO talks careers, diversity & 'Women in Fintech'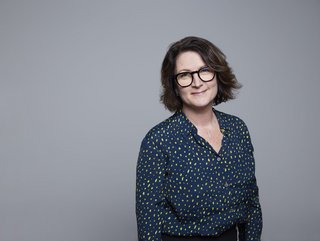 Hannah Fitzsimons, CEO of Cashflows
Hannah Fitzsimons, CEO of the Digital payments fintech, Cashflows, talks about her journey into fintech the latest trends and women in in the space
Hannah Fitzsimons is the CEO of Cashflows - the London-based digital payments fintech. She joined the company in May 2022 after more than a decade at Elavon, holding several positions and working her way up to EVP and General Manager.

She has spent her career working across the finance and fintech industry in roles at Citibank and Natwest and has built high-achieving, international teams with a track record of fast expansion and growth, as well as being a champion for workplace diversity and innovation.

We caught up with her to find out more about her journey and experiences as a woman CEO in the fintech industry.
Tell us about your role at Cashflows and how you came to be CEO?
I joined Cashflows, a payment service provider and merchant acquirer that makes it easy for businesses to accept payments, in May 2022, following more than 15 years at Elavon. Having previously held senior positions at Citi Bank and NatWest, Cashflows presented a new challenge. Having worked at a range of large enterprises, I wanted to be a part of a rapidly growing scale-up, building technology from the ground up with the future in mind. And it would seem I joined at the perfect time, following an impressive growth period in 2020 to 2021. My ambition is to take Cashflows to new heights, to make a difference for our customers and partners and to change the fintech industry for the better.
From initial integration through to the day-to-day process of accepting payments from customers, Cashflows work with merchants every step of the way to make sure the process is fast, efficient and trouble-free. Our products and services are built on the latest technology and we exist to serve merchants, today, tomorrow and forever.
I'm also proud to support Women in Payments, advocating for more opportunities for women in fintech to learn about issues and trends, network with peers, and celebrate their achievements across the payment's ecosystem.
Which trend has had the biggest impact on driving diversity in fintech over the past year?
Towards the end of 2022, we started to see Big Tech companies make significant acquisitions of payment companies, with $1.2 billion invested into 14 fintechs last year. This is a trend that is set to continue as Big Tech companies look for a piece of the payments pie.

However, where diversity comes into it is, Big Tech companies will not be completely let loose on the payments industry, as new regulations are being introduced. The UK is establishing a pro-competition regime for digital markets which will actively boost competition and innovation by combatting the harmful effects and sources of majority market power. This new regime will ensure smaller fintechs can continue to thrive, diversify, and boost innovation to fundamentally transform digital markets. The UK Government's action in the landscape shows a clear appetite to increase and drive further diversity in the sector, which hopefully will inspire more female leaders to join the sector.
Which areas of fintech are seeing the biggest uptick in terms of female leadership and interest - and why?

Generally speaking, more women are considering careers in payments and fintech – a much needed change across the industry.

Anecdotally, I'm seeing more and more women look at opportunities within financial inclusion, as many are driven by the same goals as myself – to have a direct, positive impact on peoples' lives and businesses.

Which areas in fintech are not attracting women in your experience - and how can this be addressed?

The more technical side of fintech still suffers from a lack of female representation. Engineering roles in particular are strongly male dominated. There's a perception that this has always been the case, but in reality, when programming first came about in the 60s, it was almost exclusively the domain of women! What this tells me is that the problem is not that women aren't interested in engineering, coding and product development, but that there are structural barriers in place that need addressing by cohesive industry and government initiatives.
The problem is a circular one, as the lack of women in technical leadership positions means a lack of role models and advocates. With only 5.6% of fintech CEOs globally being female and less than 4% holding the title of chief innovation or technology officer, there is a gigantic gap within female fintech representation.

As a female fintech CEO, I know first-hand how challenging it can be to breakthrough in a male dominated industry, and as such, I'm passionate about helping others to do the same working with partners such as TechSheCan.
What changes would you like to see take place in fintech over the next year or so?

Other than more female representation, over the next year, its essential that the fintech industry invests in education and transparency. The level of complexity in the payments industry has dramatically increased in recent years, so it's understandable that decision makers have found it challenging to keep up. However, this lack of understanding could create significant difficulties for small and medium sized businesses, particularly as costs continue to rise.

In our recent People Behind Payments report, we asked our survey respondents within small and medium businesses (SMBs) whether they understand the UK payment industry, with 7 in 10 (72%) saying that they did. However, when asked to place different parts of the payment value chain in order to show how a transaction is handled, 96% answered incorrectly. In 2023, payment providers need to do more to help SMBs understand the payments process, providing vital insights to decision makers.

To help the education process, the industry needs a fundamental transparency overhaul. The Payment Service Regulator (PSR) has already published recommendations to increase transparency around products and services - stipulating that payment services must be improved to better support business – because it is clear that our industry needs to evolve, now. By enhancing transparency, payment services will become more accessible for SMBs and will therefore become a less onerous task for payment decision makers to manage.