Financial Services (FinServ)
Breaking down barriers for fintech and bank partnerships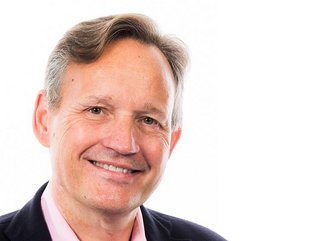 10x Banking's Founder Antony Jenkins says banks need to adopt cloud-native architecture if they are to transform their legacy systems.
In this Q&A, former Group CEO of Barclays and Founder of 10x Banking, Antony Jenkins, details how his company can bridge the gap between fintechs and banks
FinTech Magazine speaks to Antony Jenkins, Founder of 10x Banking, to learn how banks can facilitate safe fintech partnerships and expand their focus on customer-centricity.
This Q&A comes after 10x Banking released a study, revealing up to 20% of global banks lost customers for providing outdated, poor customer experiences compared to up-and-coming challenger banks.
Read on to learn how 10x Banking helps banks overcome falling customer rates, by facilitating partnerships with innovative fintechs.
Can you describe the relationships 10x has with its agency banking partners?
AJ: It's ultimately about service. I started this company to make banking ten times better – for banks, their customers, and society. In practice that means every product we develop or partnership we pursue is geared towards improving people's lives, by making it easier, faster, cheaper, and simply better to engage with their finances.
What makes 10x unique is that we bring extensive financial industry expertise together with deep cloud-native technology understanding. We've had decades of experience in the banking industry. We understand that banking is really about data, but that banks are also very inefficient at handling data. We realised that if you can make that process more efficient, you can have a more effective bank – but to do that you need to understand the underlying data as well as the technology that enables it.

Specifically, at 10x we create and update financial products in minutes not months, without IT intervention. We reduce product development costs and accelerate speed to market with a click-not-code approach. And we build our partners an infrastructure where flexibility and product enhancements are a daily occurrence.
What are the potential benefits for fintechs that engage in partnerships with a bank?
AJ: Our goal is simple: to make 10x the go-to platform for all financial institutions – driving banks from monolithic to next-generation. I want to embed a culture and way of working that consistently delivers the right outcomes, in the right way, for all our stakeholders.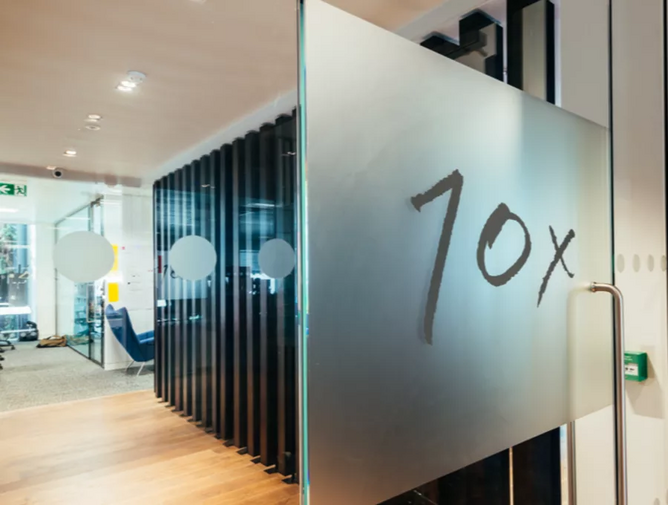 10x Banking is headquartered in London.
What are some of the potential issues for fintechs that enter into partnerships with banks?
AJ: It is true that the product-oriented legacy architecture of many banks around the world is not flexible or adaptive to evolving customer expectations. Today's customers want experiences, products and services that are customised to their personal preferences. To remain competitive and meaningful to customers, banks need to transform their legacy systems, streamline business processes, and automate their data.

For example, our cloud-native architecture keeps pace with market and regulatory changes. Our products drive cost reduction through automation and elimination of waste work; application and infrastructure simplification; and eradication of internal silos. And our business model offers a future-proof option that adapts to market changes and fuels long-term growth.

Do you think fintechs should actively explore these relationships given the recent slowdown in investments in the fintech sector?
AJ: Every company, whether they are in the fintech sector or any other, needs to act and grow responsibly. Currently, the banking industry is on the brink of having to undergo a radical transformation if it's going to remain relevant to its customers. Findings from a recent survey at 10x shows that just 35% of decision-makers and 28% of project managers said their banks can roll out new products in an efficient time frame to meet consumers' needs. And more than three-quarters (76%) of the banks said they are speeding up their digital transformation strategies. Digital transformation is imperative banks must adapt to remain competitive.

How do these partnerships affect customer experience for a bank's customer base? And can it create wins for a fintech's existing clients too?
AJ: Our entire ethos and framework is designed to build better banks that put the customer at the centre. Using our proprietary cloud-native platform, SuperCore, we enable client banks and providers of financial services to give their customers more timely and relevant experiences and insights when it comes to managing money in an increasingly digitally connected world. For example, our comprehensive operating system enables banks to overcome fragmented customer information systems and automate data to focus on the insights that will enhance customer engagement strategies with targeted data-driven decisions.