Financial Services (FinServ)
BPC partners with Ellipse to bolster transaction security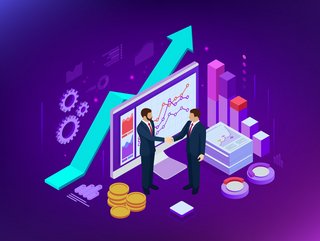 Payment provider BPC partners with fintech Ellipse
Payment provider BPC has partnered with fintech Ellipse to enhance its security measures and privacy options for customers
BPC has partnered with Ellipse, integrating its Card Verification Value (CVV) technology into the BPC SmartVista platform. The payment provider says onboarding Ellipse's technology will enhance its security capabilities and privacy for customers.
Combatting fraud with tech
Named the Ellipse Verification Code, the fintech's CVV solution works by generating a new CVV after each in-person transaction, displayed on a small screen built into a customer's card.
BPC says this technology significantly reduces the likelihood of fraudulent card-not-present transactions, giving customers peace of mind and additional security when making purchases.
The payment provider adds this new partnership with Ellipse highlights its commitment to adopting leading fintech solutions to bolster its AML capabilities. Noting a historical reliance on static CVV numbers for transaction authentication, BPC says Ellipse's technology offers an unprecedented upgrade to its global payments offering.
A new generation of card payments
BPC Managing Director of Global SaaS, Vasily Grigoriev, says: "We are excited to partner with Ellipse to enable our clients to deploy cutting-edge payments technology. BPC is committed to supporting innovative fraud prevention solutions, ensuring that our consumers are able to leverage the right security solutions - we look forward to an enhanced partnership with Ellipse across the globe."
Cyril Lalo, Founder and CEO of Ellipse, adds: "We have developed an innovative method of reducing financial fraud associated with e-commerce and card-not-present transactions. Our partnership with BPC will enable more businesses and consumers to improve their security and reduce their fraud risk when using payment cards."
Recently, FinTech Magazine celebrated the women leading the line in the industry, which featured BPC's Head of Market Development APAC, Minh Ha Truong.
Truong has helped develop digital transformations in banking in South East Asia, a particularly fragmented market in the ubiquity of technological adoption across the region.
She says: "This is one of the most fragmented regions when it comes to payments, with numerous digital payment methods gaining traction across the region, giving consumers a true abundance of choices.
"Payments orchestration can help manage these multiple gateways, representing a centralised hub for a merchant's payment methods and providers. In the coming year, there will likely be more strategic moves and partnerships between different Payment rails in different countries in the region."