Australian neobank Up unveils savings-based BNPL alternative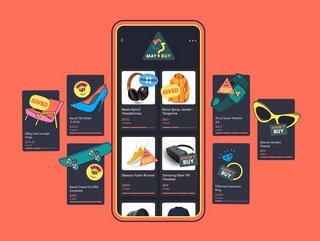 Australian neobank Up has launched a savings-based alternative to traditional BNPL, saying that the new feature would help guard against 'buyer remorse'.
Australian neobank Up has launched a savings-based alternative to buy-now-pay-later (BNPL) that encourages consumers to save for one-off purchases rather than relying on finance.

Traditional BNPL options allow consumers to buy a product immediately and defer the payment over several future instalments, often over the course of three or four months. Instead, Up is launching Maybuy, a feature that lets users set up an automated savings plan for items they've found online and are interested in buying. They stash away the cost over a set period and, when they have saved enough, they are given the option of purchasing the item using their savings or reconsidering and using the money for something else.

Victoria-based Up says the feature will encourage consumers to celebrate the joy of a new purchase safely, helping them to guard against overextension, late fees and buyer's remorse. A survey commissioned by the company shows that a quarter of Australians under the age of 35 have made a BNPL purchase that they later regret.

It's a welcome antidote to the woes of traditional BNPL players like Affirm and Klarna. Affirm's stock price is trading at less than a sixth of its November highs, while Klarna has seen nearly US$40bn wiped off its valuation. Stockholm-headquartered Klarna announced it was cutting 10% of its workforce in May, citing "a shift in consumer sentiment" as one of the reasons why.
Two-fifths of young Australians had multiple BNPL plans

Maybuy is a fintech solution to an age-old problem. Consumers used to be capable of saving up over time for non-essential purchases, but the growing array of credit and BNPL options available to shoppers mean they have an easy and enticing way to finance online purchases – even if they can't afford it further down the line. To illustrate this, the average Australian consumer has a credit card debt of AU$775 (or AU$1,500 per credit card issued).

Up's research found that nearly 40% of young Australians say they've had multiple BNPL purchases active at the same time, while one in four (26%) admits to using BNPL even when they're worried that they couldn't afford the future repayments.

Up's Head of Product, Anson Parker, argues that the temptation of BNPL services has led to demand for savings-based alternatives. "Maybuy is a fun and easy way to buy things you actually love with money you actually have," Parker says. "That means there's no regrets and no debt.
"Our research uncovered almost a third (30%) of young Australians found their purchases less enjoyable when paid over multiple instalments. So, we want to give people more time to make decisions about what they buy, which in turn we hope will lead to increased purchase satisfaction and better financial outcomes."