Klarna to cut 10% of workforce as it braces for recession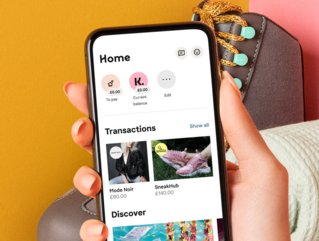 Buy-now-pay-later provider Klarna intends to cut 10% of its workforce as it faces up to challenging trading conditions and the prospect of a recession.
Buy-now-pay-later (BNPL) company Klarna has warned that it will have to cut "approximately 10%" of its workforce as it faces up to difficult trading conditions and the potential for an economic recession.

In an announcement shared with staff, co-founder and CEO Sebastian Siemiatkowski said that some employees would be told that "we cannot offer you a role in the new organisation".

He said that the Stockholm-based business had been impacted by the war in Ukraine, a shift in consumer sentiment, a steep increase in inflation, a volatile stock market and the prospect of a "likely recession".
Those staff who are set to lose their jobs would be informed in the coming days. Siemiatkowski said he was "deeply saddened" to see staff having to leave.

Klarna facing increased competition

The job losses are another blow for the company, after reports last week suggested it was seeking additional funding at a cut-price valuation. According to Bloomberg, any potential investor round would value Klarna at US$30bn – a sizable climbdown from the record US$46bn valuation achieved in its latest round last summer.

That would see it overtaken as Europe's highest-valued fintech by Revolut, which – along with other challengers like Monzo and Curve – has been threatening to challenge Klarna for market share in the BNPL space.

Last September, Revolut teased a new feature in which it would allow customers to defer two-thirds of the payment for goods purchased using the Revolut card. CEO and co-founder Nik Storonsky told the London Evening Standard newspaper that customers could spread the cost of two further instalments, spaced two weeks apart.
The popularity of BNPL products has exploded in recent years, thanks in part to customers spending extended periods of time at home during lockdown. That trend has been particularly noticeable among younger consumers. According to Cornerstone Advisors, the percentage of Gen-Z (those aged 21-25) who claim to have used BNPL rose from 6% in 2019 to 36% in 2021. There were similar increases for other age groups, including Baby Boomers, where BNPL usage rose from just 1% to nearly 20%.

BNPL space set to double in value

For those consumers that do want to use BNPL, there is no shortage of options: yesterday, Equipifi, a fintech company that provides banks and credit unions with a white-label BNPL solution, raised US$12mn in Series A funding.

According to a report from Worldpay, BNPL accounted for US$97bn of global e-commerce transactions in 2020 – a figure that is set to double by 2024.
But as the sector has grown, so too have the calls for greater oversight. Consumer groups have claimed that BNPL incentivises people to live beyond their means and warned that shoppers are unaware of the risks. There is also the threat of greater regulation for BNPL providers; the UK's Financial Conduct Authority (FCA) has already confirmed that it will tighten the rules around BNPL, with a final date still to be confirmed.